Donald Trump said on Wednesday that his campaign was in talks with Meta CEO Mark Zuckerberg's team about the former President's possible return to Facebook ahead of the 2024 election.
He was banned from the platforms two years ago for inciting violence, reported Reuters. According to US News & World Report, Trump launched his bid to regain the presidency in 2024 in November last year.
Trump told in an interview on Fox News that Facebook has "lost $700 billion" since he was "de-platformed." He said that it has been considered a "major business mistake" for Facebook, Twitter and other platforms. He noted that if Facebook took him back, it would "help them greatly, and that's okay with me." He believes that Facebook needs "us more than we need them." He confirmed that his team is "talking to them, and we'll see how it all works out."
He was banned not only from Facebook, but also other platforms like Twitter, Instagram, Snapchat and YouTube after the deadly US Capitol riot that happened Jan. 6, 2021. He has since created his own social media company, Truth Social, where he shares his statements and makes announcements. Trump said that Truth Social is "through the roof."
Meanwhile, Trump campaign spokesman Steven Cheung said that Facebook is a platform that campaign officials view as critical, as the team works to energize its voters. It is important specifically for the campaign's data operation like advertising and fundraising. Cheung noted that in 2016, Facebook was "a large part of the campaign's data operation and bypassed traditional media outlets in order to galvanize" Trump's voters.
He said that the platform served as a major campaign outreach tool at the time and was also used for fundraising. It was specifically with regard to small dollar donations. According Cheung, Facebook serves as a critical "operational tool." Talking about the 2016 campaign, he said that nearly 6 million different versions of advertisements were run by Trump on Facebook. The former President spent $44 million between June and November 2016 just on Facebook efforts, said Cheung.
He added that being back on Facebook will be an "important tool for the 2024 campaign." He believes that it will help to reach voters through fundraising, advertising and grassroots mobilization.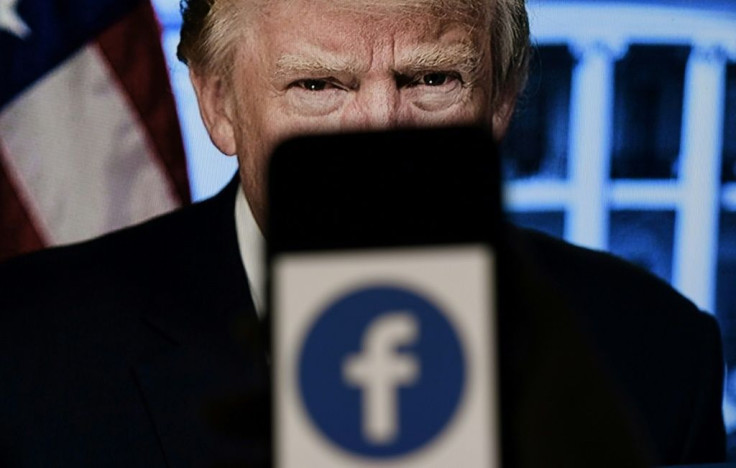 © 2023 Latin Times. All rights reserved. Do not reproduce without permission.