Former President Donald Trump's namesake company is set to face criminal tax fraud charges.
The trial in New York could start to tease out the many allegations against Trump Organization and by extension its patriarch Trump, reported The Guardian.
According to USA Today, with the exception of any late settlement with New York City prosecutors, jury selection in the Manhattan District Attorney's case against the company is scheduled to start on Monday.
It is the holding company for the former President's buildings, golf courses and other assets. It is accused of helping some top executives avoid income taxes on compensation they got in addition to their salaries, reported AP News. The case is centered on charges that his Manhattan-headquartered real estate company defrauded New York tax authorities. They did so by awarding "off the books" compensation over 15 years to company executives. It included lease payments for cars, apartment rent and tuition fees for relatives in lieu of some salary. These enabled the company to evade paying payroll taxes.
Trump had signed some of the checks at the center of the case, but he is not charged with anything. He is not expected to testify or attend the trial.
The focus will be on the testimony of the Trump Organization's then chief financial officer Allen Weisselberg, who was charged in the District Attorney's 2021 indictment. The 75-year-old has since pleaded to 15 counts. They range from grand larceny to tax fraud to falsifying business records in exchange for his testimony.
The company, which is run by Trump's sons -- Donald Trump Jr and Eric Trump, could face $1.6 million in fines if found guilty. It could also find its ability to operate hotels, golf courses and other assets impeded. But the trial will likely be interesting for its subplots and how it intersects with a separate, civil probe by New York state attorney general Letitia James. It harvested a 200-page indictment last month. It accused the Trump Organization, Trump and three of his adult children of overstating property values and the former President's net worth to get favorable bank loans and insurance coverage.
The Manhattan probe into the organization has followed a rocky path to a jury trial. It started under district attorney Cyrus Vance Jr. Now it is in the hands of his successor, Alvin Bragg. Two prosecutors who led the probe quit in February. One said that felony charges should be brought against Trump.
The Trump Organization lawyers have claimed that the case is a "selective prosecution." It is motivated by opposition to Trump's political views. It is a claim that the judge overseeing the case, Juan Merchan, has turned down. The lawyers also said that prosecutors are seeking to punish Trump's company because "a handful of its officers allegedly failed to report fringe benefits on their personal tax returns."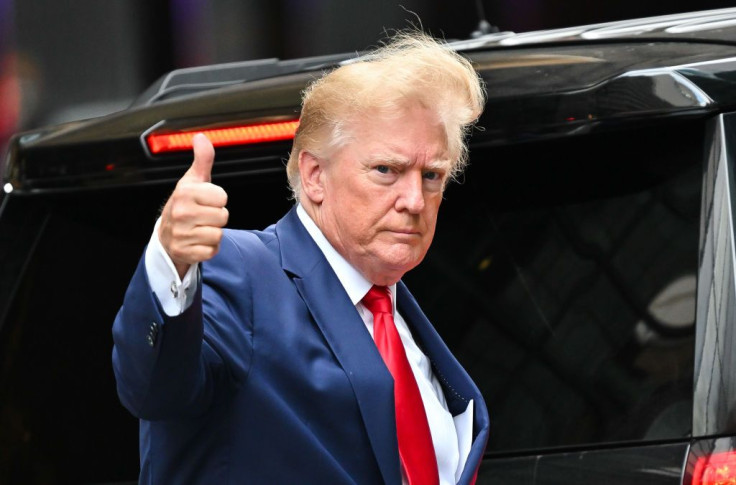 © 2023 Latin Times. All rights reserved. Do not reproduce without permission.