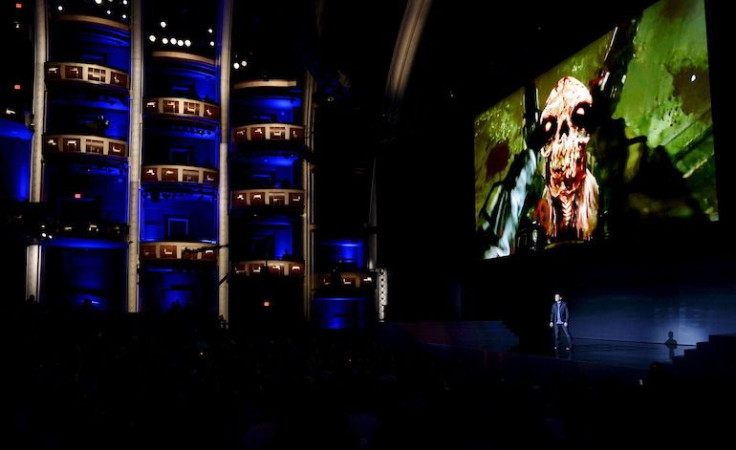 We've known "DOOM" would return since E3 2015 but lately Bethesda has been showcasing the title a lot more.
While the title primarily consist of you shooting the hell out of demons that have invaded Mars in the single player mode, players will also see an action-packed multiplayer mode that pits you head-to-head with other demon hunters.
Yesterday, Bethesda released a trailer featuring all the multiplayer modes coming to "DOOM." There will be six different modes including Team Deathmatch, Soul Harvent, Freeze Tag, Warpath, Clan Arena and Domination. Soul Harvest plays like deathmatch but instead you have to collect players' souls after they are killed in order to score. Freeze Tag, enemie are frozen instead of killed and the team that freezes the most opponents wins. Warpath is a type of king of the hill mode where as Domination is more of a traditional terroritories match. Finally, Clan Arena is a deathmatch with no pickups, health packs or respawns so how you start is how you finish. Check out all the modes in the trailer below:
The multiplayer modes will feature nine different maps. Furthermore, Den of Geek reports a closed beta will be held from March 31 through April 3.
"DOOM" will arrive on May 13 for PC, Xbox One and the PS4. Until then check out the campaign trailer and gameplay trailer below:
© 2023 Latin Times. All rights reserved. Do not reproduce without permission.