A speeding drag race driver died in a high-speed accident in Queens on Sunday, Aug. 15, after his car spun out of control, hit a pole, overturned, and burst into flames.
Shaquan Nelson, 27, of Brooklyn, known to family and close friends as "Teddy," was driving a black Infiniti sedan when he reportedly crashed the vehicle onto a pole at about 4:40 a.m. at 79th Street and Linden Boulevard in Lindenwood. Nelson reportedly got ejected from the car as the car rolled on the grass median after crashing onto the pole, according to New York Daily News.
Nelson was immediately rushed to Jamaica Hospital for emergency treatment but was pronounced dead a few hours later.
People who witnessed the horrific accident told the police that the car spun out of control, hit a pole, and burst into flames. When the first responders rushed to the scene, Nelson was found lying outside the car which was lying overturned on the grassy portion of the median, New York Post reported.
"Honestly, nobody can ever say nothing bad about him," said Nelson's distraught cousin, Trymaine Brann, 24, who grew up with Nelson. "He was always very positive about everything. He was one person you could ask anything, everybody came to him with their problems. He was like a therapist or something."
Brann said that news circulating saying that the crash occurred during a drag race reportedly does not make sense.
"I don't know nothing about drag racing. Drag racing who?" Brann asked. "I know he goes to Long Island. He takes that trip all the time, that's why it's so hard to believe that that's what happened."
Brann was reportedly at work when his mom informed him about Nelson's death. He asserted that his cousin might have gone to meet somebody and said that he last texted him the night before the accident.
"He said that he's about to go out. He doesn't drink that much," Brann said.
Omari Roschford, Nelson's other cousin, 26-years-old, also raised his doubts regarding news that the deadly crash happened during drag racing.
"He's not known for drag racing or none of that. He was a good dude, great dude," he said.
Nelson is survived by a sister, two brothers, and his mother, as well as a young daughter.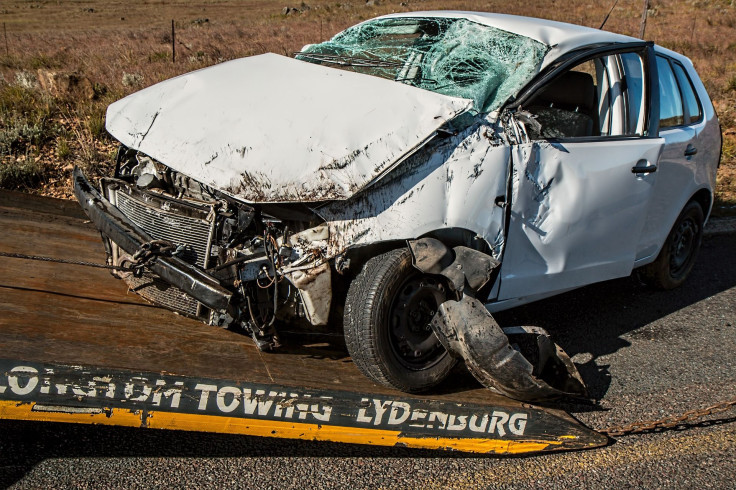 © 2023 Latin Times. All rights reserved. Do not reproduce without permission.