"Dragon Ball Super" chapter 64 is all set to be released Friday, Sept. 18. It will focus on Moro vs Goku's final fight.
Warning: spoilers ahead.
According to the "Dragon Ball Super" chapter 64 manga spoilers posted on Twitter, one of the galactic patrolmen will suddenly start to feel as if something important has been lost. The realization would come as the Galactic Patrol ships fly through space.
At the same time, back on Earth, Jaco asks if Merus has died and sees Goku clench his fist. Amid the conversation between Goku and Jako concerning the Merus sacrificing his life for the sake of the universe, Goku asks Jako the reason why he joined the Galactic Patrol.
Jako replies that the uniform looks cool as well as how he wanted to protect the universe and restore peace. Then Goku informs that even Merus gave the same reasons. He then said that he is also a fellow Galactic Patrol similar to him, who wants to protect the universe from Moro.
Suddenly, Maro flies above and as soon as he lands, he asks about Merus. Goku informs him that he is the only one who can beat Moro now after inheriting Merus' will and begins to power up.
Therefore, it is likely that Goku joins the Galactic Patrol after beating Moro.
"Dragon Ball Super" manga chapter 63 focused on the beginning of the end for Merus Vs Moro. Merus helps buy time for everyone to recover and Goku emerges as the first one to recover. Realizing that Merus has been in action, Goku decides to speed up and power back into Ultra Instinct Omen to confront Moro.
Moro starts to defeat Goku but soon Merus uses his powers to seal Moros' copy abilities. This helps put a stop to Moro to help Goku. However, Angel Merus begins to vanish into the wind for breaking the law of the Angels. This leaves Goku with the memories of Merus and reminds him of his role of being a member of the Galactic Patrol.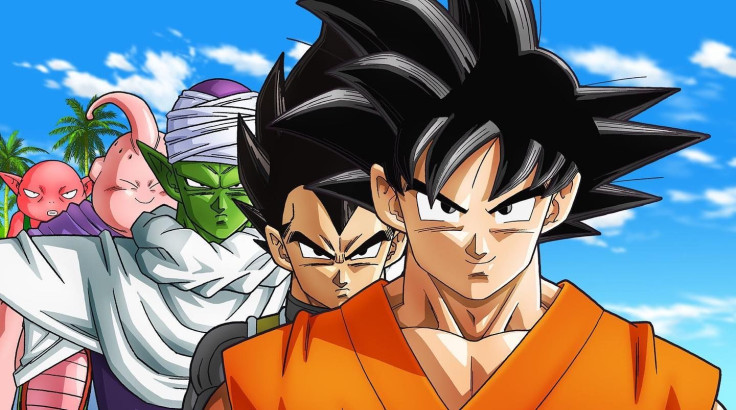 © 2023 Latin Times. All rights reserved. Do not reproduce without permission.