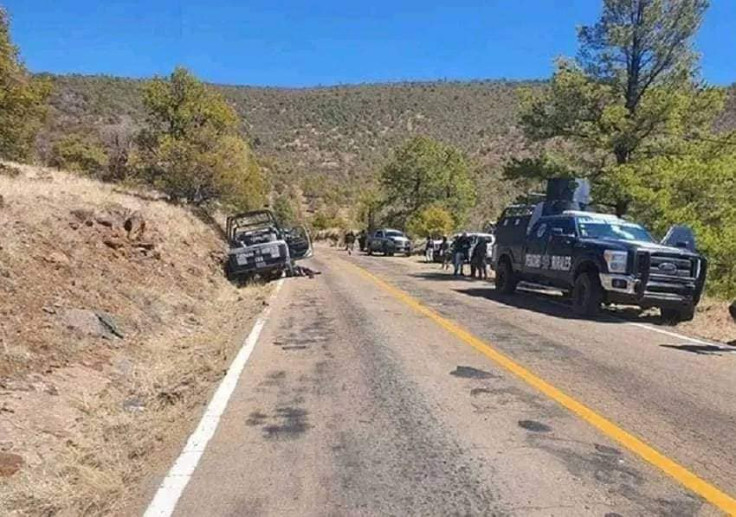 Chihuahua state authorities are confirming the death of a Sinaloa cartel cell leader, Melquiades Diaz Meza, also known as "El Chapo Calin," after a drug related gun fight near the mountain town of Guachochi, on the road to Pierda Agujerada, near the Municipal Landfill.
In total, eight bodies have been recovered from the scene. There was one survivor, thought to be Meza's son, that was immediately transported to the nearest hospital, but his condition remains unknown. The gruesome scene included the charred remains of two vehicles, a Chevrolet Silverado and a Nissan Frontier.
Among those identified include: "El Chapo Calin," Mario M.L., Hermogenes F.L., Oscar Javier D.A., and Juan Macrino O.R. Three of the bodies recovered had been incinerated, the state Attorney General's Office confirmed, and as such, will take longer to identify.
Sources claim this dispute broke out as the result of a feud between two factions of the Sinaloa cartel fighting for drug trafficking routes and other organized criminal activities.
"El Chapo Calin" was an infamous criminal leader, working under the command of the Salguerio Nevarez family. He was thought to be one of the leaders that controlled illegal logging and timber trafficking in the southern region, in addition to drug and arms trafficking. The Sinaloa Cartel, which El Chapo Calin was part of, is one of the most powerful drug cartels in the world and is largely responsible for the manufacturing and importing of fentanyl for distribution in the United States.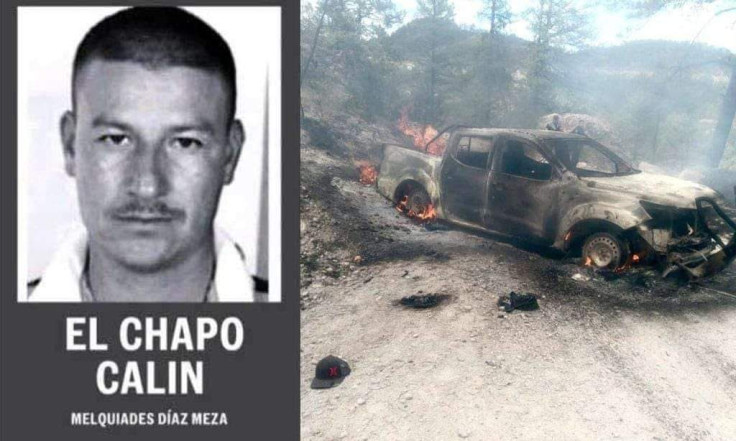 In recent months, El Chapo Calin had become a priority target for local authorities, due to being one of the main instigators of violence, mainly in the southern region of the state, especially around Guachochi. El Chapo Calin would order attacks against not just opposing groups and enemies, but also authorities.
Back in 2021, El Chapo Calin had been arrested on drug and weapons charges. But due to unknown reasons, he was later released by a judge.
Mexican news media claimed that on June 5th of this year, El Chapo Calin was to blame for a shooting at a church in the community of Santa Anita. This terrible violent act forced dozens of residents to flee, out of fear for their safety, despite the local priest calling on the drug traffickers to leave residents out of their affairs.
This incident highlights just how prevalent drug related violent crimes are still prevalent in Latin America, exemplifying the dangerous ongoing Mexican Drug War.
Although one of the leaders of the Sinaloa Cartel is now gone, it does not mean there is not another waiting to step into his open role. And knowing how violent these cartels are, it can almost be guaranteed that there will be retaliation for this latest incident.
© 2023 Latin Times. All rights reserved. Do not reproduce without permission.