A drunk driver in Minneapolis has been apprehended by police early Tuesday after ramming his vehicle into a protester-filled intersection on Sunday, fatally hitting a woman during rallies over the fatal shooting of a Black man on June 3.
The suspect Nicholas D. Kraus, 35, of St. Paul, faces a second-degree murder charge. He was booked into the Hennepin County Adult Detention Center on a probable cause hold for criminal vehicular homicide, Fox News reported.
It has come to police attention that his license had been previously suspended following a spate of drunk driving arrests spanning over a decade, the Minneapolis Police Department confirmed.
On Sunday, the police were monitoring a protest in Uptown in the area of West Lake Street and Girard Avenue South when a speeding vehicle traveled eastbound on Lake Street. The SUV violently jumped into a group of protesters at around 11:39 p.m.
Witnesses claimed that the vehicle knocked a parked car into protesters and that Kraus' car accelerated as it neared them. The ordeal was caught on a camera.
The demonstrators then allegedly pulled the suspect from the vehicle and began attacking him. They were protesting against the June 3 killing of Winston Boogie Smith Jr. by a U.S. Marshals task force during an arrest on a weapons violation when Kraus sped through the group, KAAL-TV noted.
Emergency services and cops were then deployed to the scene of the crash. Responding officers arrived shortly after to take Kraus into custody. The driver was transferred to an area hospital for treatment.
While a field sobriety test could not be performed due to injuries, Kraus's pupils were visibly small, failing to react to a flashlight at the time of his arrest.
The incident left victim Deona Marie Knajdek, 31, severely wounded. She later succumbed to her injuries at the hospital. At least two others were injured in Sunday's fatal crash.
Hennepin County Attorney Mike Freeman announced the charges against Kraus on Wednesday, describing the collision as a "violent intentional act." It has since emerged that a different city camera found that there were no brake lights on before the crash.
Kraus had admitted his guilt to the deadly crash even without being asked by police on several occasions. However, when officially quizzed by law enforcement, the man would respond with illogical and irrelevant answers.
Kraus, showing no remorse, reportedly told police he was "Jesus Christ" while other times he would introduce himself as "Tim Burton." He would further claim that he had been a "carpenter for 2,000 years" and that he wanted his children to see the Super Bowl.
Kraus' motive remains unclear but preliminary investigation reveals that the use of drugs or alcohol may be a contributing factor in the incident. No further information was made available to the public.
Kraus is currently jailed on a $1 million bail bond and due to front court on Thursday, NBC News reported.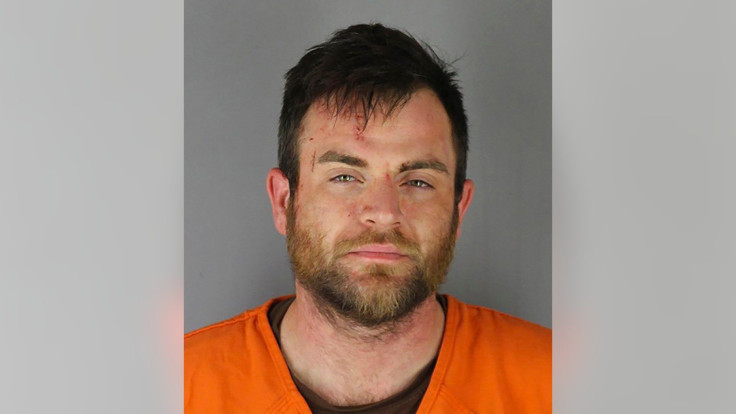 © 2023 Latin Times. All rights reserved. Do not reproduce without permission.