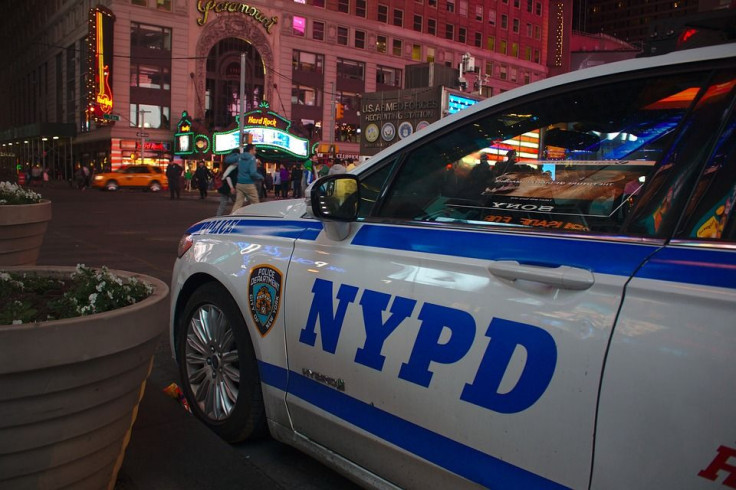 The drunk driver who struck and killed a New York City police officer on Tuesday expressed regret and said "I'm sorry" while being led away in handcuffs. Jessica Beauvais, 32, had a blood alcohol level of 0.159% at the time of the accident which is way above the legal limit of 0.08%.
The accident led to the death of Officer Anastasio Tsakos, a 14-year veteran who was assigned to Highway 3. Tsakos was diverting traffic off the LIE just before 2 am in full reflective gear and was standing next to his marked vehicle with flashing lights along with a series of traffic cones, ABC 7 New York reported.
Beauvais' 2013 Volkswagen drove into Tsakos at full speed causing her windshield to cave in and sent the officer flying 100 feet. Surrounding cops had to dive out of the way as the intoxicated driver rammed through the original crash site they were working on.
The driver fled the scene but was apprehended a short time later. Tsakos was taken to a hospital where he died.
She was captured on body-worn camera saying "What did I do?"​ According to authorities, Beauvais was driving on a suspended driver's license at the time of the crash. Her license has been suspended 14 times for multiple driving violations.
As she was being led towards a police car from the 107th Precinct in Queens, Beauvais apologized for the death of officer Taskos in front of reporters gathered. "I am sorry that I hit him and that he's dead," she sobbed.
When asked for words she wanted to tell his family, she said: "I didn't mean to, I'm sorry."
Reporters inquired where she was coming from when the accident occured: "I was coming from the studio. I do a podcast."
The Daily Mail reported that Beauvais streamed herself on Facebook Live just hours before the fatal crash where she signed off by saying: "F--- the police." At the beginning of the video, she could be seen smoking and taking vodka shots to the tune of NWA's "F-- the Police".
During her 2-hour live rant she went all out criticizing police shootings. "Why do you need a weapon to do your job," Beauvais said. "If you were afraid for your life, go be a secretary at Walmart. Do us all the favor. Go open up a daycare. But please stop hitting us with the (expletive) excuse that you felt threatened about something."
Now singing a different tune, Beauvais faces a slew of charges, including two counts of vehicular manslaughter, reckless endangerment, leaving an accident resulting in death and driving while intoxicated, Fox News reported.
Tsakos was a father of a 6-year-old daughter and a 3-year-old son.
© 2023 Latin Times. All rights reserved. Do not reproduce without permission.