A drunk man killed 6 people including four children and injured 4 others after he set fire to their home over a dispute with his wife.
The heinous crime was reported Saturday, April 3, in the Kodagu district of Karnataka, India.
According to the police, the suspect, 50-year-old Yeravara Boja, frequently engaged in altercations with his wife after he gets drunk. Fed up with Boja's behavior, his wife, 40-year-old Baby, left their home weeks ago and began living at her daughter, Manju's house, in the same village.
During the early hours on Saturday, Boja went to the house on an inebriated stage. The suspect then locked the house from the outside and climbed onto the roof, police said.
He then removed few tiles from the roof and poured petrol into one of the rooms where his wife and relatives were sleeping. He set the room ablaze and fled the scene.
"He went to the roof of the house using a ladder, removed the tiles, poured kerosene, and lit a fire," a police official said, The Hindu reported.
The fire quickly engulfed the whole house. The burning house claimed 6 lives and severely injured 4 others.
Three victims, including a six-year-old child, died in the house, Superintendent of Police, Kodagu, Kshama Mishra said. Three others died at a hospital later.
Four people who suffered serious burns were rushed to a hospital and are currently under treatment.
The deceased family members were identified by the police as, Baby, 45-year-old Erava Seethe, Manju's two minor sons, 7-year-old Vishwas and 6-year-old Prakash, a relative's daughter, 6-year-old Prarthana, and another relative's 6-year-old son.
The police have initiated an investigation and are currently on the lookout for Boja. The exact motive behind the crime is unclear at the moment. However, according to police, it is believed to have arisen from a "family dispute."
In a similar incident, a daughter set her father on fire after she got him drunk. The suspect, 22-year-old Piyali Auddy, from Kolkata, India, killed her 56-year-old father, Biswanath, because she could no longer stand his threats and assaults. She was arrested a short time later after police retrieved CCTV visuals of the incident.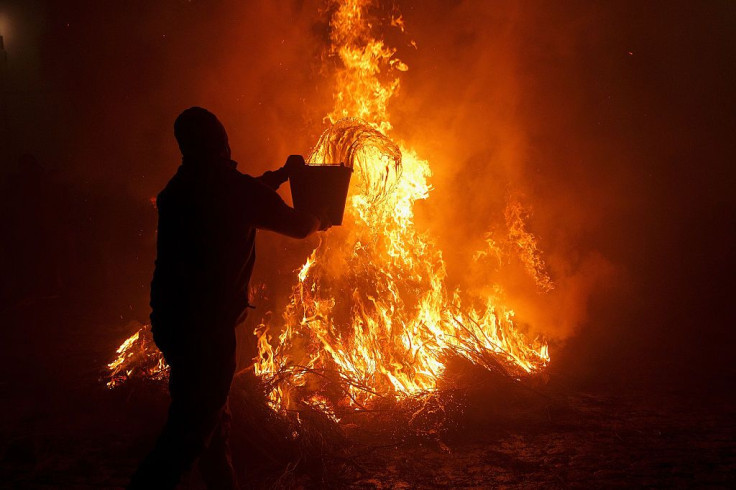 © 2023 Latin Times. All rights reserved. Do not reproduce without permission.