A 30-year-old Bronx man has been arrested on Saturday for ruthlessly crashing his jet ski into an 8-year-old boy who was freely swimming along a Long Island Bay. The suspect was reportedly drunk while operating the vessel.
Anthony DeJesus, 30, has been arraigned with several charges, including operating a vessel impaired by alcohol and operating a vessel intoxicated, the New York Post reported.
According to Nassau police, the unfortunate collision happened at around 7:30 p.m. Saturday in the Sloop Channel at Jones Beach State Park in Wantagh.
Authorities said that the child was immediately rushed to Cohen's Children Hospital with non-life-threatening injuries.
In an unrelated but similar report concerning jet ski mishaps, Orange County deputies retrieved the body of Jeffery Barksdale, 17, who miserably died during a jet ski accident with his friend in early June in Lake Down in Windermere, Click Orlando reported.
The incident reportedly happened on June 11, however, the marine unit of the sheriff's office only found the body of the teenager around 2:53 p.m. the following day.
No foul play has been suspected in the case, authorities confirmed.
According to deputies, Barksdale and his friend were riding the jet ski around 8:30 p.m. when their vehicle plunged into the lake. The friend was rescued and taken to Health Central in Ocoee, but the other teen never resurfaced, investigators said.
In another incident, on May 1, Jorge Rodriguez Del Rey, 50, of Miami, was arrested for a hit-and-run in the waters near the Rickenbacker Marina that brutally killed a jet skier.
According to the Florida Fish and Wildlife Conservation Commission, Del Rey was charged with leaving the scene of a fatal boating accident, failure to render aid, and failure to report to law enforcement, NBC Miami noted.
The victim, Alcides Andres Yagues, 26, passed away of head blunt trauma after being rushed to Jackson Memorial Hospital's Ryder Trauma Center.
The vessel operated by the suspect was said to be a "white, 37-foot center console boat with 10 to 15 people on board," Local 10 reported.
"The FWC would like to extend our condolences to the victim's friends and family at this time. Our agency will be conducting a thorough boating accident investigation into this incident," a statement from the FWC stated.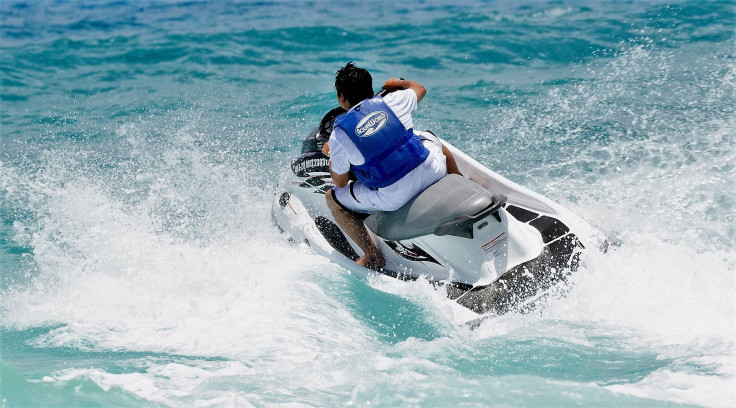 © 2023 Latin Times. All rights reserved. Do not reproduce without permission.