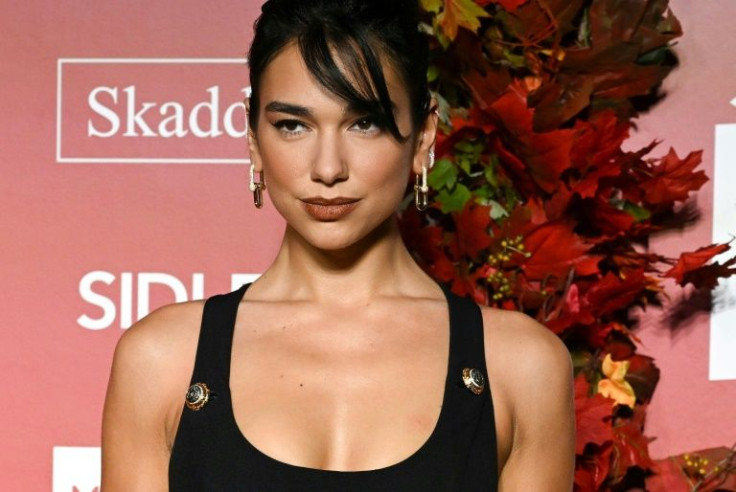 Dua Lipa, the 27-year-old "Levitating" pop star who was once rumored to be dating the comedian Trevor Noah (38), is now reportedly dating the multi-Grammy nominee Jack Harlow, 24. Jack Harlow is said to have been "strongly pursuing" a romance with the pop star he seems smitten with. He once rapped in his song titled "Dua Lipa" that he was "tryna do more with her than do a feature" and it seems like the rapper is true to his word. 'Dua Lipa' appears on his latest album 'Come Home the Kids Miss You.'
The two reportedly met at the Variety Hitmakers brunch in LA last month, according to a source. The source told PageSix: "[They have been] in constant communication. Jack was very interested in her and was going to strongly pursue [the romance]. he is going to do his best, as he has always been a fan of her."
The outlet, PageSix went on to allege Harlow met up with the pop star songstress on Friday (12.14.22), having flown to New York City to meet up with her after her Z100 Jingle Ball appearance at Madison Square Garden. The rumored couple were spotted going for lunch the next day. Apparently, they were doing their best not to be seen and slipped into a private entrance before leaving separately. According to another source close to Harlow, "he is going to do his best, as he has always been a fan of her."
The news of their sudden romance comes just a few months after the British-Albanian pop star was seen getting cozy with former Daily Show host, Trevor Noah. On September 28, 2022, Lipa and Noah were spotted at Miss Lily's in the East Village in New York City.
She previously had a serious relationship with Gigi Hadid's brother - model Anwar Hadid - but the two parted ways last year. In October, Dua after two years together - insisted she was single despite having been spotted on a date with former 'Daily Show' host Trevor and wanted to be "quite selfish" for the first time in a while. It states Lupa said: "For me, this is the first year I've not been in a relationship for a very long time. It's been really great to just be alone and only think about myself and kind of be quite selfish. When you find someone that really softens you and calms you down – I think it's (a) Leo (star sign) thing – it makes a big difference."
After being spotted at lunch together, everyone is wondering if Dua Lipa and Jack Harlow are in fact dating. According to sources quoted in Page Six, saying the pair have been in "constant communication" since November 2022.
© 2023 Latin Times. All rights reserved. Do not reproduce without permission.