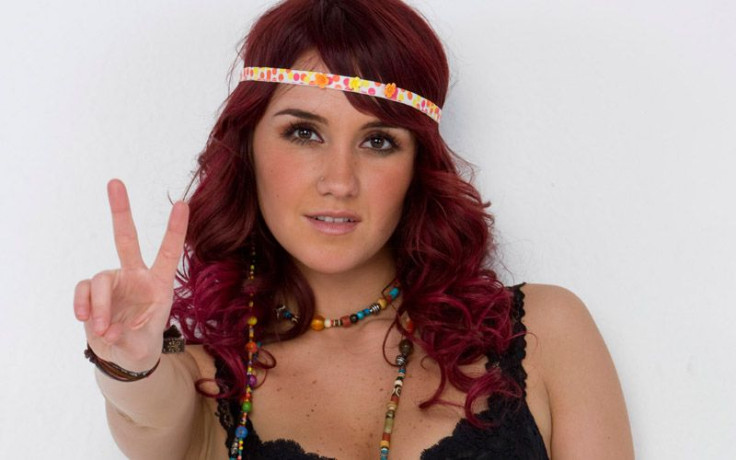 Dulce María has confirmed she will be one of the judges of "Va Por Ti" on Univisión. The 28-year-old singer and actress revealed in an interview with Javier Poza that after receiving various tempting offers for a telenovela with Pedro Damián and a juicy contract with Telemundo she opted for this new talent show as it's related to music. "It's cool because at the end of the day, [the show] has everything to do with what interest me, music and hopefully next year more projects arise," she said. The new music competition will be produced by the Galindo cousins, same producers of "Bailando Por Un Sueño," which currently airs in the U.S. on Sunday's at 8 p.m. ET/PT. Rumor has it that Galilea Montijo will host this weekly talent search that is programmed to take over Sunday nights on the Hispanic network over the summer.
For Dulce María her decision not to sign with Telemundo was putting her music career at the top of her priority list. The "Rebelde" actress has been focusing on singing and put a lot of effort into her latest album that she wants to promote it as much as she can. "It was very complicated because I was in the middle of producing my record," she told Poza. "I had to leave six months and live in Miami and leave my album half-way produced. It had taken a long time to release my album and to stop and do a telenovela, it was very difficult because it was a great opportunity but it was a change of network and it wasn't easy." Dulce does not have a talent holding contract with Televisa and doesn't want to do telenovelas right now. Signing with Telemundo would have taken time away from her music.
Dulce Maria's last telenovela appearance was with "Mentir Para Vivir," where she had a special appearance of about 20 episodes. Dulce is best known for her role in the small screen as Roberta Pardo on "Rebelde," where the musical group RBD was formed. However, she doesn't rule out acting if it's paired with music. "If there is something in acting, I would like to do it next year. I have received many proposals, not telenovelas, but musicals," she said. "All this year will be focused in music. I have made my entire career in Televisa but there is a moment for eveything, I continue with this commitment with myself and I have bet on music. I don't want to push it off to the side. There is a third single coming out soon and we will produce a video after the World Cup ends." Did Dulce María make the correction decision choosing being a judge on a talent show versus a lead in a telenovela?
© 2023 Latin Times. All rights reserved. Do not reproduce without permission.