A double murder trial will begin in Florida this week for one of the two suspects accused of shooting their twin roommates to death before cleaning up the crime scene with bleach and grimly torching their corpses along a highway in 2017.
Suspects Julian Cathirell, 26, and Darin Byrd, 24, have been arrested and charged with first-degree murder following the fatal shooting of twin brothers Brandon and Brian Allen inside the apartment they shared with the suspects in the 800 block of Millbrae Court in West Palm Beach on March 14, 2017, Fox News reported.
On the night of the incident, the group reportedly held a household meeting to address Brandon Allen and Cathirel's ongoing feud, arrest affidavits showed.
However, as a heated confrontation ensued, Cathirell reportedly grabbed his .45-caliber handgun and shot Brian Allen in the stomach before targeting Brandon in the right arm. The latter would attempt to escape the room, but Byrd blocked and pushed him down to the ground.
The witness would then head outside after hearing two more gunshots, followed by Cathirell and Byrd coming out of the home to confirm the twin brothers were dead.
Investigators said the suspects moved to clean up the crime scene using bleach and alcohol, with a photo found on Cathirell's phone appearing to show a pool of blood on the floor on the night of the alleged crimes.
The men reportedly stored the corpses in a bathtub for some time while plotting how to dump the bodies. They would eventually drive a Toyota Corolla to Beeline Highway, where they secured a spot to dump and burn the remains. Surveillance video obtained by investigators also revealed the duo would abandon the area some 20 minutes later.
Firefighters were later deployed to extinguish a brush fire in a rural stretch of Palm Beach County on March 15, 2017, stumbling upon the grim find of the two burning bodies wrapped in bedding and plastic some 20 feet from the highway, according to the South Florida Sun-Sentinel.
Despite the pair's attempt to eradicate evidence, police managed to recover small blood samples from the floor that matched the twins' DNA. Blood matching Brandon's DNA was also found both in the trunk and on sneakers that Byrd owned.
An autopsy would later reveal the twins died of multiple gunshot wounds. Investigators initially noticed one of them appeared to have been shot in his head while the other had facial trauma.
The suspects will be tried separately, with Cathirell's trial to begin this week, expected to rely heavily on DNA. While the murder weapon was never recovered, detectives said they found a photo of a gun on the 26-year-old's phone.
Last year, Assistant State Attorney Lauren Godden filed a notice that the state would not pursue the death penalty for Cathirell if convicted of first-degree murder, WPTV noted.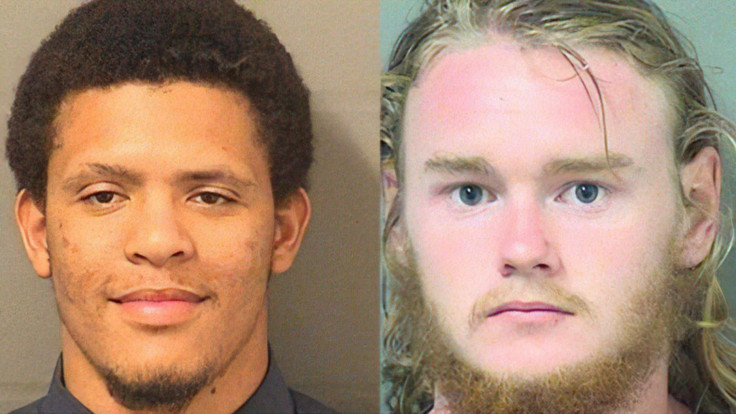 © 2023 Latin Times. All rights reserved. Do not reproduce without permission.