A federal grand jury has indicted two Tampa men after pleading guilty to carrying out a string of armed commercial robberies, brandishing firearms at victims during several of these burglaries in October last year. They are now facing a maximum sentence of life in federal prison.
Tyee Spike II, 18, and Jeffrey L. Davis, 22, have pleaded guilty to the offenses committed in Tampa, Fishhawk, and Riverview, between Oct. 13 and Oct. 19, 2020. Spike admitted to participating in at least 10 armed robberies, discharging a firearm in furtherance of a robbery, and possessing a firearm and ammunition after being convicted of a felony.
Meanwhile, Davis pleaded guilty to participating in at least eight armed robberies, according to court documents.
Spike and Davis were initially arrested on state charges, which were then dropped on Thursday by the Hillsborough State Attorney's Office. They now face a federal judge and will be sentenced to federal prison following a conviction, the U.S. Attorney's Office in Tampa bared on Friday.
During the first reported armed robbery spree, an individual had fought back against Spike, who in turn shot him in the stomach, leaving him hospitalized for 12 days. Before the incident, Spike carjacked a getaway vehicle to assist in the robberies.
The first robbery spree ended with a high-speed chase, in which the defendants crashed the vehicle before being arrested on Oct. 19, 2020, Tampa Bay reported.
Police then searched the car and found a "list of criminal achievements and/or ambitions," which detailed the names and locations of several commercial establishments they intended to target. The file also itemized the personal possessions they are eyeing to snatch.
In 2019, Spike was convicted of battery on a law enforcement officer with a deadly weapon, resisting an officer with violence, grand theft of a motor vehicle, two counts of robbery, and burglary of an unoccupied conveyance.
The case, which is being prosecuted by Assistant United States Attorney Natalie Hirt Adams, is part of the Department of Justice's signature initiative Project Guardian, which clamps down on gun violence and enforces federal firearms laws.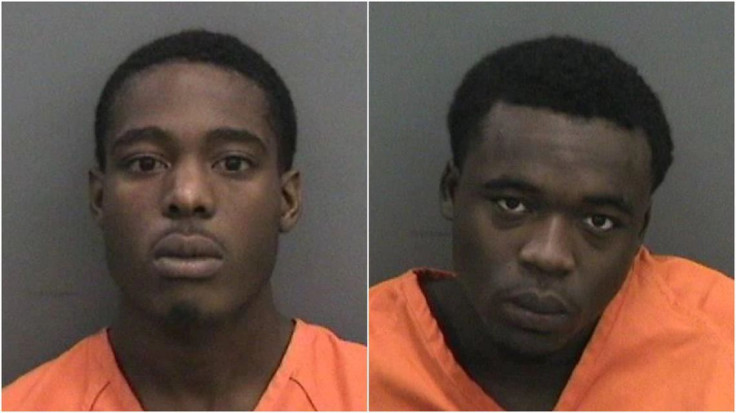 © 2023 Latin Times. All rights reserved. Do not reproduce without permission.