Two Wichita men have been seized by police for the alleged rape of a 17-year-old girl on May 28, which was filmed and then posted on social media by the suspects.
Authorities charged teen suspects David Clark, 18, on suspicion of two counts of rape and one count of aggravated sexual battery, and Ethan Garrett, 19, on suspicion of one count of rape and one count of aggravated sexual battery, KSNW reported.
Police were alerted of the sexual crime against the minor when they responded to an assault report at an area hospital at approximately 4:30 p.m. on Friday, May 28, in Wichita, the county seat of Sedgwick County and the largest city in Kansas.
The 17-year-old victim allegedly told law enforcement that Clark and Garrett sexually assaulted her while she was in an incoherent state at a friend's house. She noted that the entire ordeal was taped and posted on the social media platform Snapchat to ridicule her.
It remains unknown whether the victim was drugged or drunk when the sexual attack took place.
The WPD domestic violence/sex crimes desk, WPD crime linkage unit detectives, as well as officers from the Domestic Intervention Violence Reduction Team, worked closely on the case and identified Clark and Garrett as the alleged sexual offenders, leading to their arrest on June 4.
Police are now continuing their investigations and will present it to the Sedgwick County DA's Office once complete.
Both suspects have been held on a $100,000 bond and booked into the Sedgwick County Jail in Wichita. However, county jail records no longer indicate Clark and Garrett as current inmates as of Friday evening, KAKE noted.
Meanwhile, in North Carolina, a 75-year-old Concord man has been slapped with multiple rape-related charges for the alleged historic sexual abuse of multiple children between 1976 and 2021.
Fox 46 Charlotte reported that suspected pedophile Merle Alexander Overcash Jr. is charged with first-degree rape of a child, second-degree rape, second-degree sexual offense, six counts of indecent liberties with a child, and three counts of crime against nature, confirmed by the Cabarrus County Sheriff's Office.
Overcash has been booked into Cabarrus County Detention Center under a $2 million secured bond as investigations continue.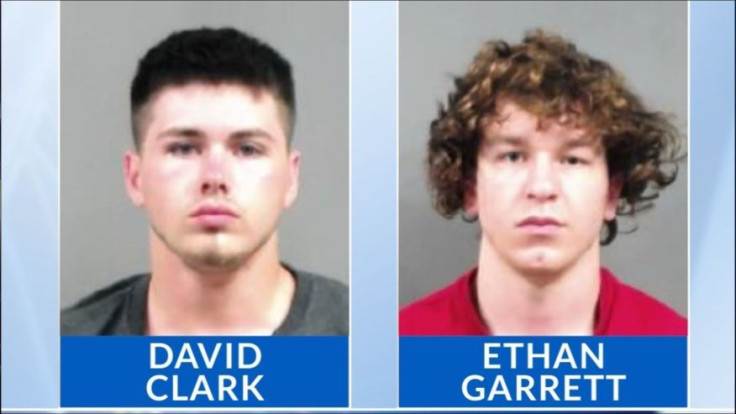 © 2023 Latin Times. All rights reserved. Do not reproduce without permission.