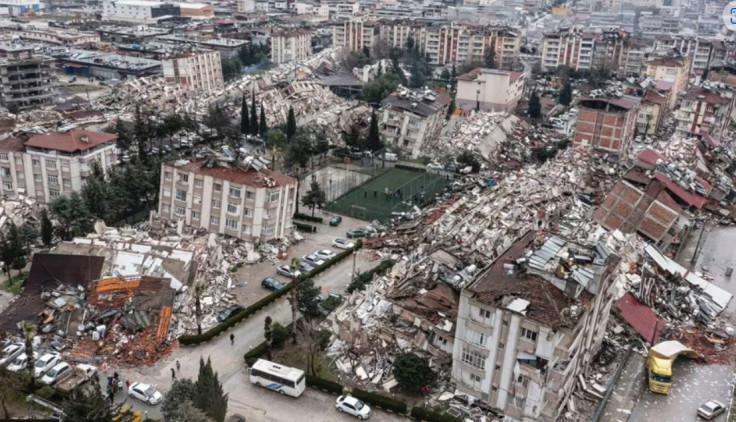 The World Health Organization issued a warning that there might be more than 20,000 casualties as the scale of the 7.8 magnitude tremor's devastation began to become clear.
One day after a strong earthquake that killed at least 6,200 people in the area, rescue attempts in Turkey and Syria were delayed by difficult circumstances and freezing temperatures.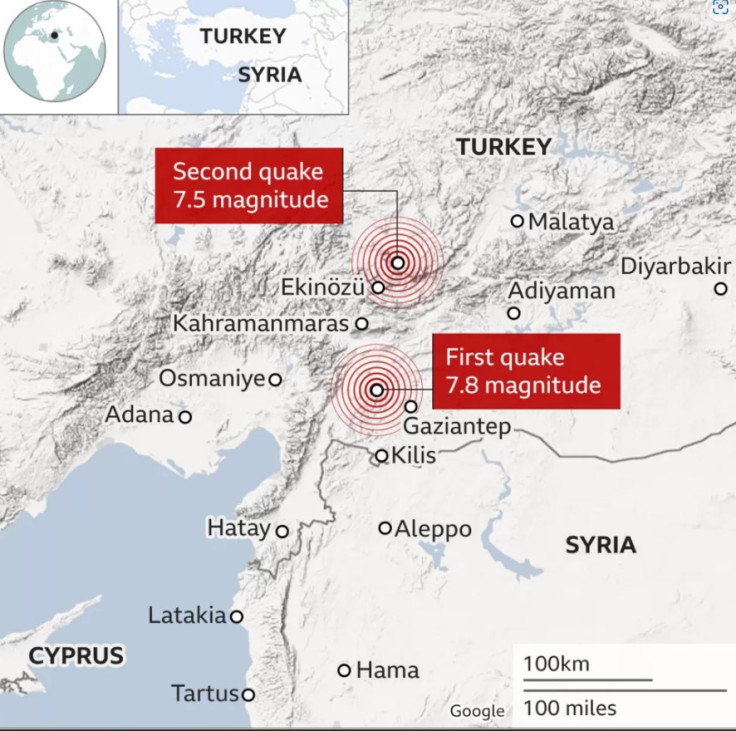 The quake, one of the strongest to hit the region in more than 100 years, struck 23 kilometers (14.2 miles) east of Nurdagi, in Turkey's Gaziantep province, at a depth of 24.1 kilometers (14.9 miles), the US Geological Survey said.
On Tuesday, international rescue teams rushed to both nations and searched all night for survivors.
Aftershocks from the early-morning earthquake, including one with a magnitude of 7.5, destroyed entire apartment buildings in Turkey and added to the devastation in Syrian neighborhoods already ravaged by more than ten years of war.
"Many people are very scared." UN Humanitarian Coordinator in Syria, El-Mostafa Benlamlih says search and rescue operation is very tough in Syria.
"The search and rescue is hampered by the situation here where there is a lack of heavy equipment and machinery to clear the rubble," he said. "The situation in Syria is really, really, tough. Beyond the crisis that we have been given, it's not easy to import things.... It's not easy to find spare parts for that equipment. And nobody expected this anyway – so it wasn't at the top of priorities."
Benlamlih said the work will continue, "and we have teams in Aleppo and Hama, and other places trying to assess the situation," reports CNN.
The earthquake caused several structures in northwest Syria to collapse, and more might potentially do so, according to Benlamlih.
"Buildings in those places are already very vulnerable, and it might not be a surprise to have other buildings coming down. Particularly as we're facing also very tough conditions of work with the rain, and with the snow that is I think expected tonight in all of northwest Syria."
A video purportedly showing Istanbul airport was published by the SETA Foundation in Washington, DC, a think tank that focuses on US-Turkish relations. In the video, it is said that many individuals gathered to volunteer for the earthquake response.
According to reports, some residents in distant locations have relocated up to 20 times as a result of the civil conflict, which started in 2011 when a nonviolent uprising against President Bashar al-Assad descended into bloodshed.
The fighting has resulted in the deaths of hundreds of thousands of fighters and civilians, and the ensuing humanitarian catastrophe has recently been made worse by an unheard-of economic depression.
Before the earthquake hit, entire neighborhoods and crucial infrastructure, such as hospitals, were already in ruins throughout Syria as a result of the conflict, reports BBC.
The United States, the European Union and Russia all immediately sent condolences and offers of help.
© 2023 Latin Times. All rights reserved. Do not reproduce without permission.