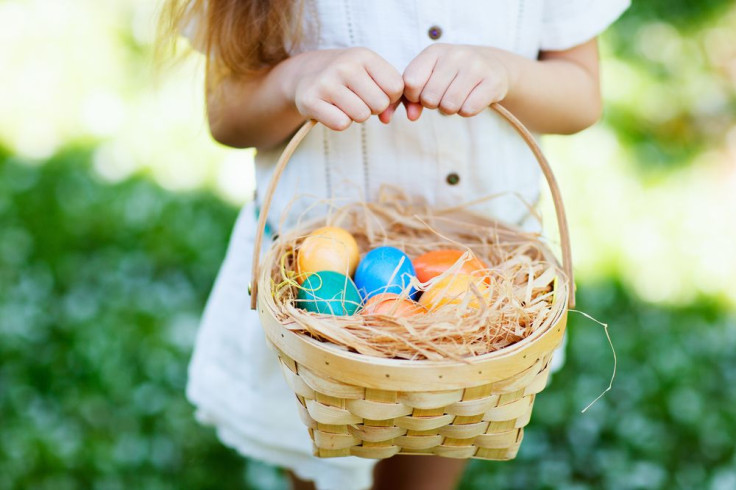 Easter Sunday celebrates the resurrection of Christ three days after his death. Easter also marks the end of Lent, a time to reflect on the sacrifices Jesus Christ made while honoring his life, passing, burial and resurrection. The week prior to Easter Sunday is called Holy Week, which includes several other important Christian holidays, including Maundy Thursday (honoring Jesus' last supper with his disciples), Good Friday (the day of his crucifixion) and Holy Saturday (commemorates the time between the crucifixion and resurrection). Celebrate Easter with us with these beautiful short poems.
1. "Tomb, thou shalt not hold Him longer; Death is strong, but Life is stronger; Stronger than the dark, the light; Stronger than the wrong, the right..." -- Phillips Brooks, "An Easter Carol"
2. "For I remember it is Easter morn, and life and peace are all newborn." -- Alice Freeman Palmer
3. "Celestial spirit that doth roll; The heart's sepulchral stone away, Be this our resurrection day, The singing Easter of the soul - O gentle Master of the Wise, Teach us to say: "I will arise." -- Richard Le Gallienne
4. "You'll wake up on Easter morning, And you'll know that he was there, When you find those chocolate bunnies, That he's hiding everywhere." -- Gene Autry
5. "The stars shall fade away, the sun himself; Grow dim with age, and Nature sink in years; But thou shalt flourish in immortal youth, Unhurt amid the war of elements, The wreck of matter, and the crush of worlds." -- Joseph Addison
6. "But from this earth, this grave, this dust, My God shall raise me up, I trust." -- Walter Raleigh
7. "Bunnies are cuddly; The large and the small; But I like chocolate ones; The best of them all." -- Author Unknown
8. "Now let the heavens be joyful, Let earth her song begin: Let the round world keep triumph, And all that is therein; Invisible and visible, Their notes let all things blend, For Christ, the Lord is risen Our joy that hath no end." -- Saint John of Damascus
9. "The fasts are done; the Aves said; The moon has filled her horn; And in the solemn night, I watch; Before the Easter morn. So pure, so still the starry heaven, So hushed the brooding air, I could hear the sweep of an angel's wings; If one should earthward fare." -- Edna Dean Proctor, "Easter Morning"
10. "Could life so end, half told; its school so fail? Soul, soul, there is a sequel to thy tale!" -- Robert Mowry Bell
11. "See the land, her Easter keeping, Rises as her Maker rose. Seeds, so long in darkness sleeping, Burst at last from winter snows. Earth with heaven above rejoices..." -- Charles Kingsley
12. "Awake, thou wintry earth - Fling off thy sadness! Fair vernal flowers, laugh forth Your ancient gladness!" -- Thomas Blackburn, "An Easter Hymn"
13. "Once more to new creation Awake, and death gainsay, For death is swallowed up of life, And Christ is risen today! -- George Newell Lovejoy
14. "Angels, roll the rock away; Death, yield up thy mighty prey: See, He rises from the tomb, Glowing with immortal bloom." -- Thomas Scott, "Easter Angels"
© 2023 Latin Times. All rights reserved. Do not reproduce without permission.