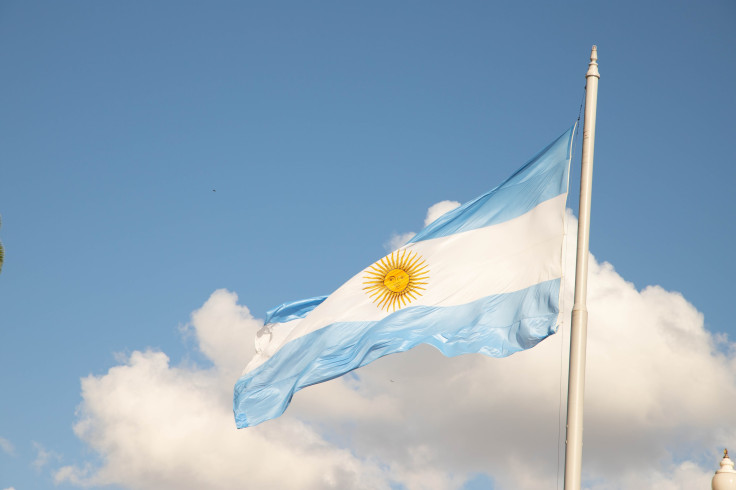 Argentina devalued the peso as economic jitters gripped the country on Monday after an anti-establishment candidate advocating harsh austerity measures surged to the front of the presidential race.
Fiery libertarian lawmaker Javier Milei, 52, scored the most votes in a presidential primary election on Sunday, in what local media referred to as a political earthquake in Latin America's third-largest economy.
The result was seen as a rejection of the traditional political coalitions that have overseen decades of debt defaults, currency crises, and economic decline.
Year-on-year inflation has hit 115%, and poverty levels are at 40%.
Milei has proposed dollarizing the economy and imposing strict austerity measures. He says climate change is a lie and that he plans to get rid of the central bank, ban abortion and make it easier to buy guns.
In a unique election format, all Argentines on Sunday voted for their favorite tickets, allowing parties to pick their main candidate while providing a key popularity test ahead of an October general election.
Milei scored 30% of votes, ahead of the right-wing opposition candidate Patricia Bullrich who scored 28%, and the ruling center-left coalition's candidate, Economy Minister Sergio Massa, who came third with 27%.
"We have managed to build a competitive alternative that will put an end to the parasitic, thieving, useless political caste," said Milei in his victory speech.
Milei has on occasion been compared to former US President Donald Trump and Brazil's ex-leader Jair Bolsonaro.
Political analyst Carlos Fara said it wasn't so much Milei's proposals that had attracted voters, but rather the desire to "try something new if the other coalitions failed."
President Alberto Fernandez is not seeking re-election.
The presidential election is thus shaping up to be a close battle among the top three finishers in Sunday's primary.
Anticipating a market backlash, the government loosened its grip on the tightly-controlled peso, which depreciated by over 20%.
The devaluation "underscores that the economy is lurching towards an even deeper economic crisis," according to an analysis by Capital Economics.
The peso was trading at 365.50 to the dollar, compared to 298.50 on Friday.
The informal market's "blue dollar" -- the most accessible to residents and businesses amid strict currency controls -- was trading at about 680 pesos.
Capital Economics said the devaluation will further fan inflation, estimating levels of up to 140%, "and make it increasingly difficult for the government and IMF to deem that the public debt is still sustainable."
Economy minister Massa has battled to reign in inflation, but has managed to make headway in negotiating the terms of the repayment of a $44 billion loan to the International Monetary Fund.
Argentina is currently awaiting approval of another 7.5 billion dollar disbursement from the IMF.
"We welcome the authorities' recent policy actions and commitment going forward to safeguard stability, rebuild reserves and enhance fiscal order," IMF spokeswoman Julie Kozack said Monda.
The bank said the move would help cushion "exchange rate expectations, and minimize the repercussion on prices."
Dollar bonds and Argentine shares on Wall Street fell around 10%.