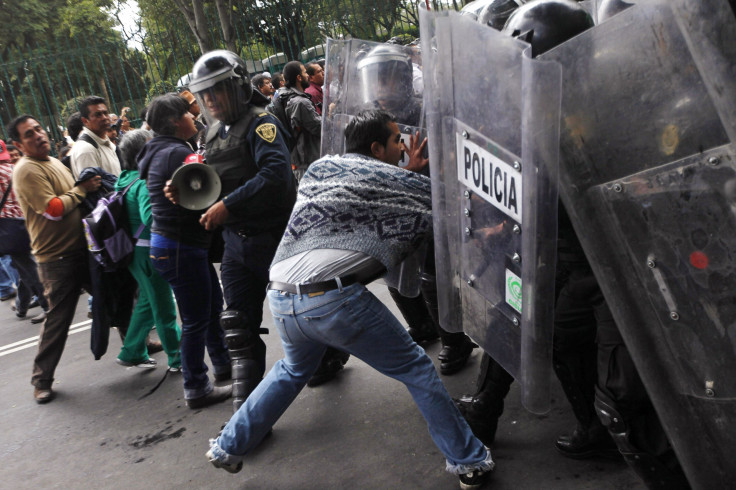 The Economist has predicted Mexico, Argentina and Brazil as countries in Latin America at 'High' or 'Very High' risk of social unrest in 2014. The English magazine's blog "Cassandra," accompanies the annual The World in 2014 issue and provides additional predictions for the year ahead. According to the blog, 2013 saw civil unrest and protests at an increasing rate: "social inequalities and political discontent have spurred citizens to gather. Resistance can be co-ordinated with greater ease than ever in the age of the smartphone."
2014 is set to continue this worldwide trend of civil unrest. The Economist Intelligence Unit measures the risk of social unrest in 150 countries, placing an emphasis on political weakness and economic instability. The report has found the 65 countries, or 43 percent, will be at high or very high risk of social unrest in 2014. Mexico and Brazil are both categorized under 'High' while Argentina is in the 'Very High' risk category. The report also indicates that the rate of unrest is increasing: 19 more countries are in the high risk category compared to five years ago.
According to Laza Kekic, economic inequality is one of the most significant causes for social unrest: "Declines in income and high unemployment are not always followed by unrest. Only when economic trouble is accompanied by other elements of vulnerability is there a high risk of instability. Such factors include wide income-inequality, poor government, low levels of social provision, ethnic tensions and a history of unrest. Of particular importance in sparking unrest in recent times appears to have been an erosion of trust in governments and institutions: a crisis of democracy."
© 2023 Latin Times. All rights reserved. Do not reproduce without permission.