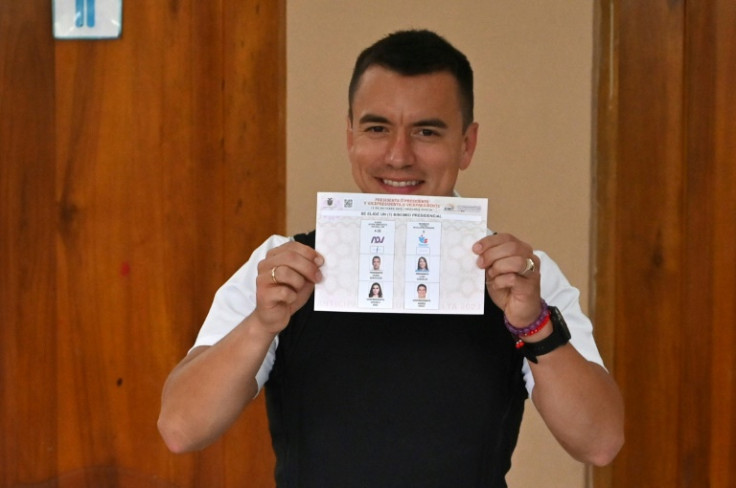 Ecuadorians will soon face electricity blackouts for several hours every day until December due to a drought caused by El Niño, which negatively impacted hydroelectric plant production.
The government pointed out this was the most extreme drought that the country has faced in the last 50 years, which affected the eastern and southern regions, where 90% of the hydroelectric plants were located, Reuters reported.
El Niño can create a significant impact on any country in the form of drought, which leads to water shortages, decreased agricultural productivity, and stress on water resources. Furthermore, heat waves negatively impact human health and natural ecosystems.
Energy Minister Fernando Santos addressed the temporary load shedding with the journalists Thursday, saying, "We have to be honest with the country, generation is not enough to meet demand. As a precaution against a collapse in power, we have to make specific and temporary cuts."
Santos shared that these power cuts will happen for four hours every day in the Sierra and Amazon regions, while in the coastal regions, it will be three hours daily. The blackouts will start from Friday, and every city's power entity will make their own schedule.
The minister noted that Ecuador requires an additional 460 megawatts of electricity to meet the demand. This will be taken care of after purchasing electricity generation boats, among other sources. Furthermore, the government will also import natural gas to generate an extra 100 megawatts from mid-December.
Santos concluded by saying the problem has been exacerbated due to other technical problems at hydroelectric plants.
Ecuador isn't the only country being affected by El Niño. Peru, Australia, Indonesia, India, the United States, Pacific Island Nations, and Eastern African Countries are some other countries that have been negatively impacted by El Niño.
© 2023 Latin Times. All rights reserved. Do not reproduce without permission.