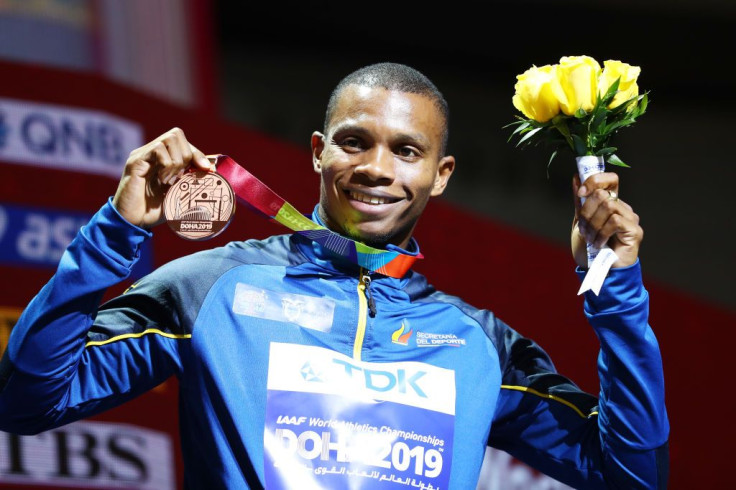 Ecuadorian Olympic sprinter Alex Quinonez was shot dead in his home city of Guayanquil Friday, and the South American country's President Guillermo Lasso said that the murder "will not go unpunished."
The country's sports ministry confirmed his murder via a statement and expressed condolences on Twitter.
The statement further read that the country had lost a "great sportsman, someone who allowed us to dream, who moved us... he was the greatest sprinter this country produced."
The Ecuadorian Olympic Committee also confirmed his death with "soul-breaking pain."
Quinonez was 32-years-old at the time of his death and another person was fatally shot at around 9:20 pm Friday, reported Reuters. A motive behind the shooting is not yet clear, according to BBC.
Lasso, who had recently declared a 60-day state of emergency over rising crime in the country, tweeted that may Quinonez rest in peace, and said that those who take the lives of people of his country will not go unpunished.
Ecuadorian Athletics Federation also paid a tribute to him in a tweet with his smiling photo.
At the 2019 World Championships in Doha, the late athlete won the 200 metres (0.124 mile) bronze medal and reached the final of the same event at the London Olympics in 2012, but before this year's Olympics, he was suspended in July for irregularities related to drugs test.
Prior to his murder, another international athlete was killed earlier this month. Kenyan runner, Agnes Tirop, who recently broke the women-only 10 km (6.214 miles) road race world record, was stabbed to death in her home in Iten, Kenya.
According to CNN, she was buried Saturday at a funeral attended by more than 1,000 people. In an incident that has put the spotlight on violence against women in Kenya, she was found murdered on Oct. 13. Tirop's funeral was an emotional day for her loved ones as it was held on the day she would have turned 26. It was attended by many, including fellow athletes, who lined up to place flowers on a white coffin that had a photo of Tirop, smiling and holding up a bronze medal.
Hellen Obiri, the women's 5,000 metres (3.107 miles) world champion and a mentor to the late athlete said that they have lost a hero. Obiri said, "I told her that in 2022, she was to go and defend my titles and represent our country."
Last week, Tirop's husband, Ibrahim Rotich, was arrested by cops in Mombasa, Kenya. He has been arraigned on suspicion of his wife's murder, but Rotich is yet to make any public comments on her death.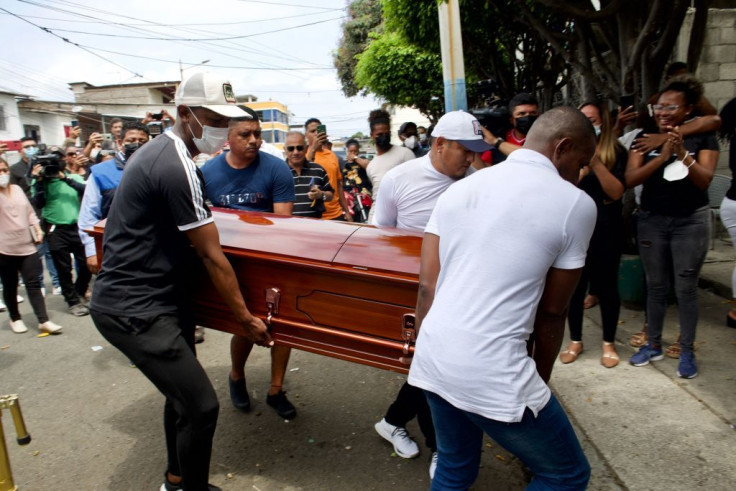 © 2023 Latin Times. All rights reserved. Do not reproduce without permission.