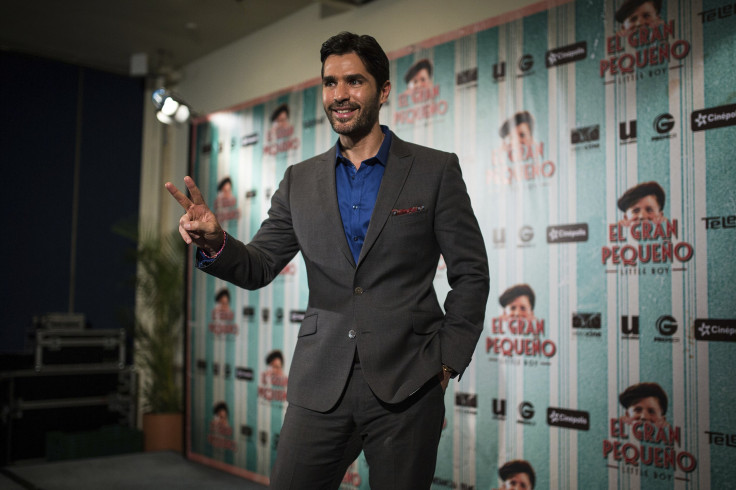 Former telenovela hunk, Eduardo Verástegui spoke to Spanish reporters almost two years ago about his choice to go celibate until he met the mother of his children. The video resurfaced as the matter continues to be intriguing to Verástegui's fans all over the world. Now, it's been 13 years since the 40-year-old actor has had sexual relations, but he insists that sex is something sacred that we should take care of and cherish, he's just waiting to find the right person.
When a Spanish reporter from Ozono Television asked the actor how he'd accomplished the first ten years of celibacy being such an attractive man, assuming he had so many temptations, the actor had a chuckle and then started off by saying, "We will always have temptations as long as we live and breathe, but I also found a freedom in chastity that I didn't know existed, along with many other rich things." Further on, he continued to say that he'd grown up thinking that a real man was the one who had sex with multiple women. "Having sex with many women made me insecure and using women as objects to feed your ego and sexual appetite turns you into an animal; you're disrespecting yourself and women," he insisted.
A few months ago, the actor also spoke about the matter on CNN Español while promoting his film "Little Boy," and he explained he has a very extreme personality, so when he does things, he takes them very far.
¿A que mujer no le gustaría casarse con este hombre?Comenta y comparte la historia de vida del actor Eduardo Verástegui.

Posted by Ozono Television on Monday, August 17, 2015
© 2023 Latin Times. All rights reserved. Do not reproduce without permission.