Brittney Griner will have to pray and wait a little bit longer to see if they can succeed in any appeal on her nine-year jail time for possession and smuggling of vape cartridges containing cannabis oil.
Although Griner is reportedly using them for recreational and medicinal use as a means to relieve her pain from various sports injuries. But the problem is that either way, the use of cannabis in either count is prohibited in Russia.
The latest appeal done on Tuesday, Oct. 25, was rejected by a Russian court despite the 32-year-old WNBA star begging for forgiveness for what she said was a mistake.
Griner and her lawyers were asking for an acquittal or at least a lenient sentence, something they said was disproportionate to the offense and at odds with Russian judicial practice.
A judge reviewed the case for about 30 minutes but ended up upholding it without changes. The only thing altered was the counting of time served in pre-trial detention as part of the sentence. One day in pre-trial detention will be counted as 1.5 days in prison, so the 32-year-old Griner will have to serve around eight years in prison.
Griner is now reportedly set to be moved to a penal colony.
Following the latest development on the Griner case, US chargee d'affaires in Moscow, Elizabeth Rood, branded the sentence as excessive and disproportionate.
Although the state prosecutor said that the Aug. 4 sentencing of the former Phoenix Mercury player was fair, Alexander Boykov, one of Griner's lawyers, said: "No judge, hand on heart, will honestly say that Griner's nine-year sentence is in line with Russian criminal law."
Efforts by the Biden administration continue to engage Russia by all means possible to hopefully bring Griner home.
"Brittney's biggest fear is that she is not exchanged and will have to serve the whole sentence in Russia. She had hopes for today as each month, each day away from her family and friends matters to her," an official statement from the lawyers of the embattled WNBA player stated.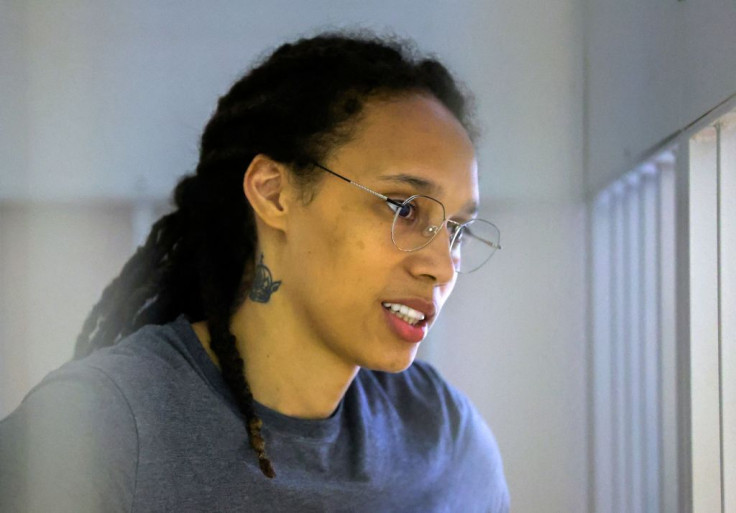 © 2023 Latin Times. All rights reserved. Do not reproduce without permission.