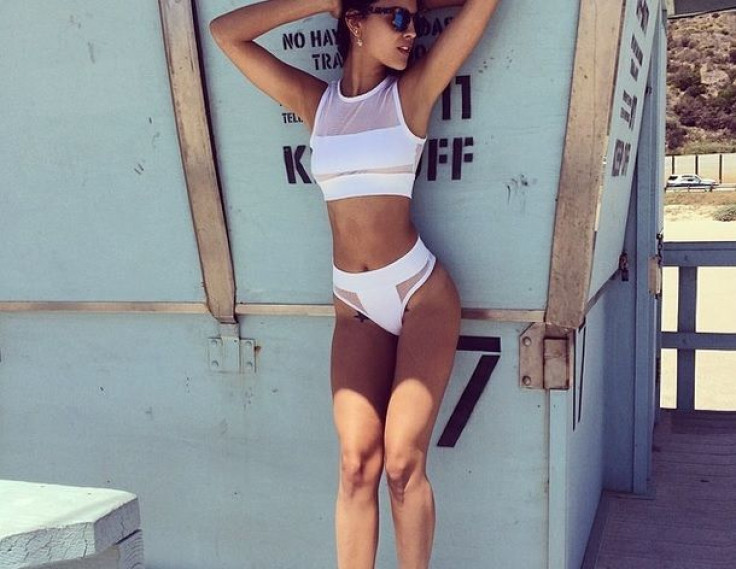 Eiza González has brought up the heat on social media. We remember two weeks ago when she posted a provocative clip of a scene from her new series "From Dusk Till Dawn" in which she was temptingly dancing on top of another actor trying to seduce him. She teased him suggestively and she was wearing a revealing two piece outfit that looked more like a sexy bikini. Just this week she posted another clip from the series, also acting very sexy.
This isn't the Eiza we were used to seeing back in Mexico, where she was a telenovela actress and singer, and it seems like those days are way past behind her since everything she continues to post is charged with sexuality. Last week, in a series of photos uploaded to her Instagram account, we (almost) got a look into Eiza's intimates, and we got close enough to see what seemed like two tattoos strategically done in places that don't necessarily see the light of day.
The intimate ink came to light after Eiza posted a photo of herself on Instagram while she was at the beach. She was wearing a white bikini that revealed the strategic location of the tattoo. Although it's the first time that we see it, digging back on her Instagram account, we've found other pictures in revealing bathing suits where a tiny hint of the tattoo can be seen, so it's not a new ink. Of course Eiza fans went crazy over it, and it became a major social media sensation, with many people even saying they wanted to be Eiza's tattoos.
The actress and singer took it to her Twitter account to reveal the story behind what it looks like two stars on the sides of her lady parts: "I see you're very surprised with my tattoos. I had them done when I was 14. They're not new and they're there because I secretly got them at the time." She's definitely not hiding them now! Meanwhile, Eiza keeps focused on her Hollywood career, especially now that "From Dusk Till Dawn" was renewed for a second season.
© 2023 Latin Times. All rights reserved. Do not reproduce without permission.