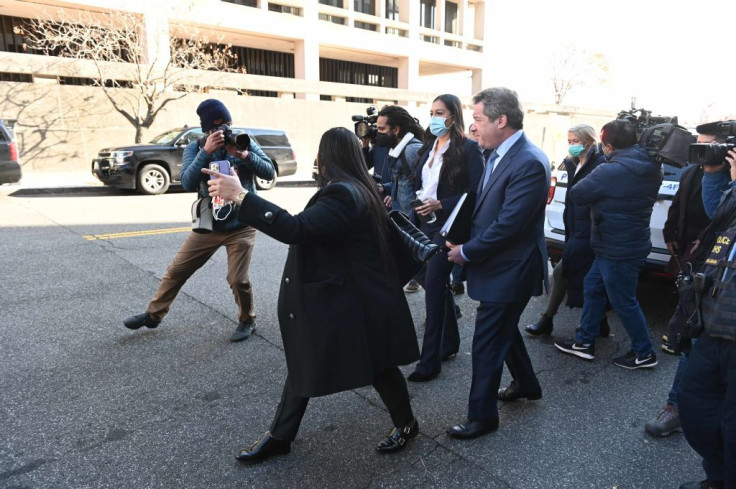 Drug trafficker Joaquín "El Chapo" Guzmán's wife Emma Coronel Aispuro will now reportedly serve the remainder of her sentence in a minimum-security federal prison.
Aispuro will be moved to Forth Worth, Texas for the remainder of her three-year sentence for money laundering and drug trafficking, reported The Sun. Aispuro, who agreed to forfeit nearly $1.5 million, was sentenced last November to three years in jail. During her sentencing, the former beauty queen asked the judge for forgiveness.
She also said that she didn't want her daughters, Maria Joaquina and Emaly Guadalupe, to grow up without either of their parents. She said in Spanish that her daughters are the "most important motive for which I accept my mistakes and I ask for forgiveness for them." She told the judge that she doesn't want her children "to grow up without their mother."
Judge Rudolph Contreras told her that he hoped she raised her "twins in a different environment than you've experienced to date." Last December, New York Post reported that Aispuro was hoping to serve the rest of her time in jail at a federal facility in California to be close to her daughters. Her daughters were born in that state and have US citizenship. It's unclear who is taking care of her children while both their parents are behind bars.
Aispuro was sentenced to four years supervised release as well. The 32-year-old's three-year prison sentence was a year less than what the prosecutor had asked Contreras. While her conduct "was significant," her role was minimal and she "quickly accepted responsibility for her criminal conduct," federal prosecutor Anthony Nardozzi had said when he asked for a four-year sentence, reported BBC.
She pleaded guilty to three counts of conspiring to distribute illegal drugs last June. She pleaded guilty to willfully and knowingly conspiring to distribute cocaine, heroin, methamphetamine and marijuana for at least six years. In addition, she pleaded guilty to one count of engaging in transactions with a foreign narcotics trafficker and one count of money laundering. As part of her plea agreement, she admitted to conspiring to help El Chapo escape from a Mexican jail almost seven years ago.
Following a two-year investigation, Aispuro was arrested in February 2021 at Dulles International Airport in Virginia. She helped her husband relay messages from 2012 to 2014 about his drug trafficking operations to smugglers within the Sinaloa cartel, according to investigators. She allegedly continued to deliver messages while visiting her husband in a Mexican jail following his arrest in February 2014.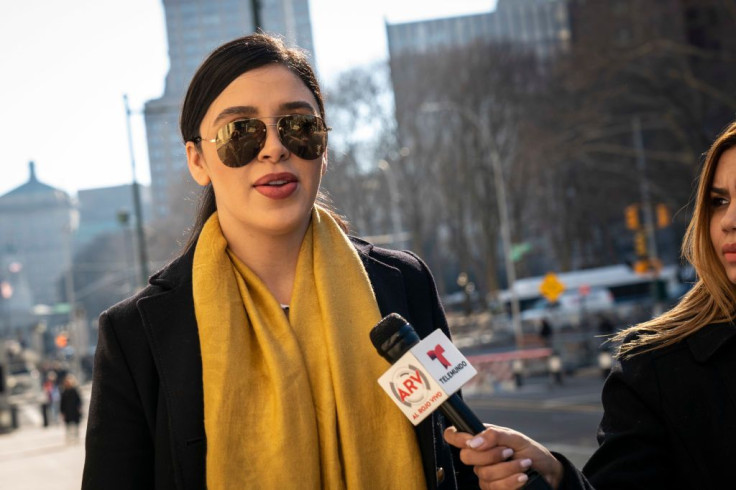 © 2023 Latin Times. All rights reserved. Do not reproduce without permission.