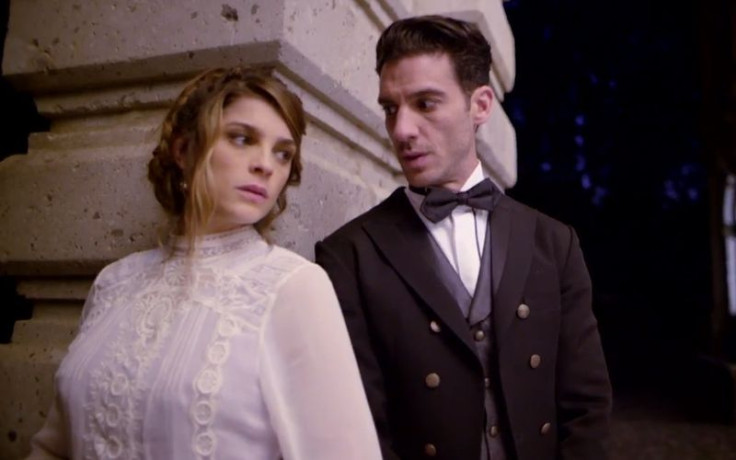 Univision is gearing up to premiere one of the most anticipated telenovelas of all time, "El Hotel De Los Secretos." The production by Roberto Gómez Fernández is an adaptation of "Gran Hotel" from Spain. It is a series that combines mystery, danger and romance with the splendor of early 20th century Mexico as backdrop. For this series, Televisa has gathered an elite group of actors from cinema and television that include Diana Bracho, Daniela Romo, Irene Azuela and Erick Elias. Also included in the cast are Jorge Poza, Dominika Paleta, Ilse Salas, Ximena Herrera, Sofía Castro, Alejandro De La Madrid, Claudia Ramirez, Jesús Ochoa and many more. "El Hotel De Los Secretos" premieres on January 25 at 10pm ET/PT on Univision. Read the synopsis down below and tell us what you think!
"El Hotel De Los Secretos" will take viewers to such spectacular locations in Mexico as picturesque San Miguel de Allende, and back to an exciting time when technological advances were opening up new worlds of possibilities, but social class differences and political ardor threatened the future of everything, including love. All the drama comes to a head at the Hotel de Los Secretos in a remote provincial town. The series opens with the chance meeting of two strangers on a train. Even though Alicia Alarcón (Irene Azuela) comes from old money and Julio Olmedo (Erick Elías) lacks even a hat to call his own, much less the money to buy a ticket, the sparks fly from the beginning.
They part as abruptly as they met, never expecting to see each other again. Julio continues on foot to the hotel, where he hopes to find his sister Cristina (Elena Herrera). Upon arrival, he learns that she has been fired from her job at the hotel and is nowhere to be found. Sensing foul play, Julio manages to get himself hired as a waiter at the hotel in order to investigate. Meanwhile, to his surprise, Alicia arrives at the hotel and is revealed to be the daughter of Doña Teresa (Diana Bracho), family matriarch and owner of the establishment. Beneath a veneer of bourgeois respectability, Doña Teresa's family harbors a plethora of dark secrets.
Subsequent episodes tell a sordid story of deceit, family intrigue, ghosts from the past, betrayal and even murder, all centered on the eminently respectable and elegant hotel. As the world seems to fall apart around them, Julio and Alicia must overcome class differences, social mores, family loyalties and their own pasts as they struggle toward the realization of a great love.
© 2023 Latin Times. All rights reserved. Do not reproduce without permission.