As El Salvador's murder rate appears to plummet due to the country's massive 2022 anti-gang crackdown, Honduras appears to be following a similar example in its attempt to combat crime and extortion in the country.
Salvadoran Defense Minister Francis Merino claimed on Tuesday that there has been a sharp 56.8% decrease on homicides and murders in the country since the nine-month anti-gang crackdown led by President Nayib Bukele started, with only 496 homicides reported versus last year's 1,147, according to Reuters.
The numbers reportedly do not include gang members who were killed by authorities, which would bring the number up to 600. The drop in reported murders is a stark difference from 2015's numbers as well, where it was calculated that 103 murders would happen per 100,000 people.
"The reduction in homicides is a result of the state of exception, because that number of criminals is no longer on the streets harming the population," Merino claimed.
Human rights activists have questioned these numbers, and have openly questioned the government about alleged attempts to cover up abuses and murders of detainees in custody; despite these questions of the government's alleged abuses, the majority of the country appears to approve of the crackdown.
In an attempt to address their own increasing levels of crime, including extortions happening around the country, Honduras and its President Xiomara Castro have also adopted a similar state of exception where certain rights have been suspended as authorities hunt criminals down, The Guardian reported.
The country has been suffering from extortion problems with gangs for years, though statistical data on it proves impossible to collect due to people's unwillingness to report the crime to authorities. The new state of exception has also allowed authorities to raid people's houses and areas believed to be replete with gang members.
Like in El Salvador, the gravity of the crime has been so grave that many civilians have expressed approval of the policy despite the potential human rights abuses. Some have even bemoaned human rights as an obstacle to fighting crime.
"Because of human rights, crime has gone on so long, because human rights defend the criminal, and it shouldn't be like that," 70-year-old market vendor Isidora Varela said.
Despite this, activists have said that these policies affect the long-term governance of the country towards weakening institutions and increasing authoritarianism, with American professor Mary Malone saying that hardline policies are "popular because people think that they're going to work – but inevitably the track record is that they haven't."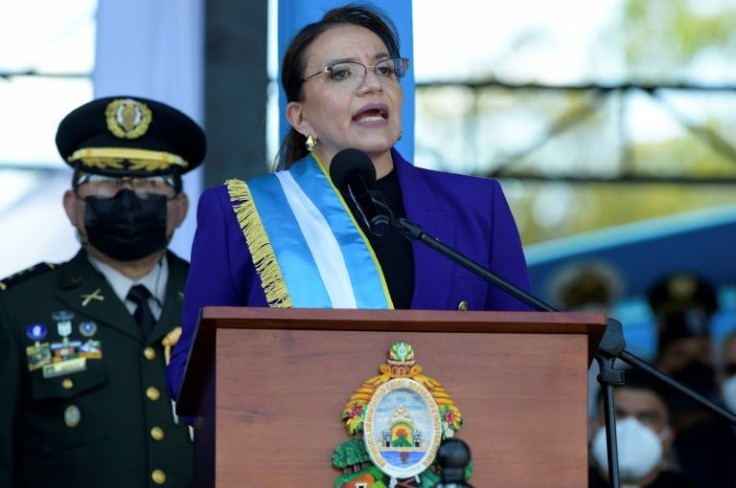 © 2023 Latin Times. All rights reserved. Do not reproduce without permission.