Soldiers in full battle gear supporting El Salvador President Nayib Bukele stormed El Salvador's parliament building on Sunday, Feb. 10. The show of force in parliament came as the deadlock between the legislative assembly and Bukele regarding the approval of the proposed loan for the security forces escalated in recent days.
Bukele wants the assembly to ink a $109-million loan for the military to better equip them in their fight against the violent criminal gangs plaguing El Salvador. In a bid to force the lawmakers to sign the loan, Bukele headed into the hearing on Sunday accompanied by armed police and soldiers with automatic weapons and body armor.
The armed forces stood guard for Bukele, who occupied the seat reserved for the president of the congress. Unfortunately, several lawmakers opted not to sit for a debate over the proposed bill so he gave the congress another week to finally back his loan plan.
With no quorum in parliament, Nayib Bukele called on his supporters to storm the parliament building and be back in the streets within a week if the assembly would still refuse to approve the bill. "If we wanted to press the button, we would press the button and remove lawmakers from the legislature," he told his supporters.
The 38-year-old president intends to use the loan to improve the equipment of police and the armed forces in El Salvador, which has one of the highest murder rates in the world. The funds will be used to buy more police vehicles, uniforms, surveillance equipment and a helicopter for the military.
Meanwhile, opposition lawmakers and international rights groups questioned the presence of the military in the legislative chamber, saying their appearance was an unprecedented act of intimidation destabilizing the independence of the parliament. Amnesty International also noted that the show of force on Sunday's hearing could mark the beginning of a dangerous route for Bukele's leadership.
"The ostentatious police and military deployment in the Legislative Assembly reminds us of the darkest times in El Salvador's history and raises international alarm over the future of human rights in the country," said Erika Guevara-Rosas, Amnesty International's Director for the Americas.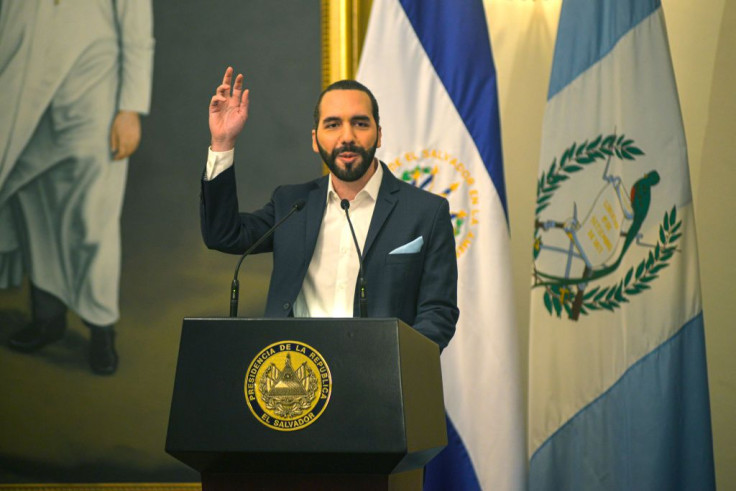 © 2023 Latin Times. All rights reserved. Do not reproduce without permission.