An elderly man from Louisiana has been reported missing after an alligator reportedly attacked him and savagely ripped his arm off, as the flood rose around his home at the height of Hurricane Ida on Monday, Aug. 30.
Timothy Sattery, 71, reportedly encountered the alligator while walking in knee-high floodwaters near his home in the city of Slidell, about 30 miles northeast of New Orleans on the north side of Lake Pontchartrain.
The sudden attack happened as Sattery dove under his flooded home to retrieve tools to repair the damage caused by Hurricane Ida, the New York Times reported.
Sattery's wife reportedly ran outside their house after hearing violent splashing and a loud commotion. She was left aghast after witnessing her 71-year-old husband caught in the jaws of an alligator before the reptile proceeded to savagely rip the man's arm from his body, according to Pennsylvania News Today.
After the alligator seemingly retreated, the woman managed to pull Sattery out of the floodwaters and onto the first step of their house.
The wife, who was not identified by her name, immediately rushed back inside their residence to call and alert the St. Tammany Parish Sheriff's Office (STPSO) but the phone lines were down.
In a frenzy, the woman got into a boat to seek help about a few miles away. She reached the Sheriff's Office at around 11:30 a.m. on Monday, Aug. 30, informing them that her husband had been attacked by an alligator.
As she returned to their home with medical supplies to tend to her husband's wounds, however, both the alligator and the animal attack victim were nowhere to be found.
"When she opened up the door, the alligator had him in the death roll," Captain Lance Vitter, Sheriff of the Parish of St. Tammany said.
Search and rescue teams spent the day after looking for the injured man, unfortunately, his body was not to be found. STPSO has yet to pronounce the man dead as they've yet to recover his remains, WANE reported.
"They searched until it got dark yesterday, and unfortunately we haven't found Mr. Sattery yet," Vitter said. "It's likely he died, but we can't make the call until he's recovered."
Sheriff Randy Smith of the St. Tammany Parish Sheriff's Office told the residents to be "extra vigilant" while walking in areas that are flooded. He warned them that the storm may have displaced wildlife and that alligators and other animals could be found near neighborhoods.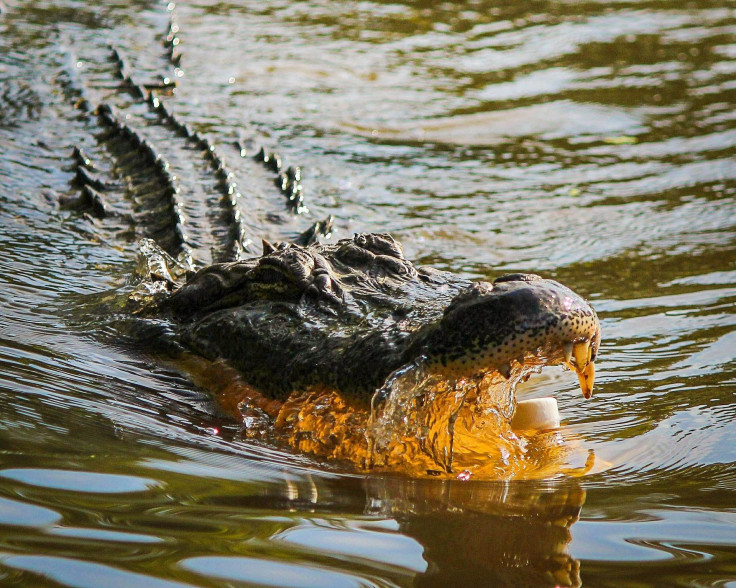 © 2023 Latin Times. All rights reserved. Do not reproduce without permission.