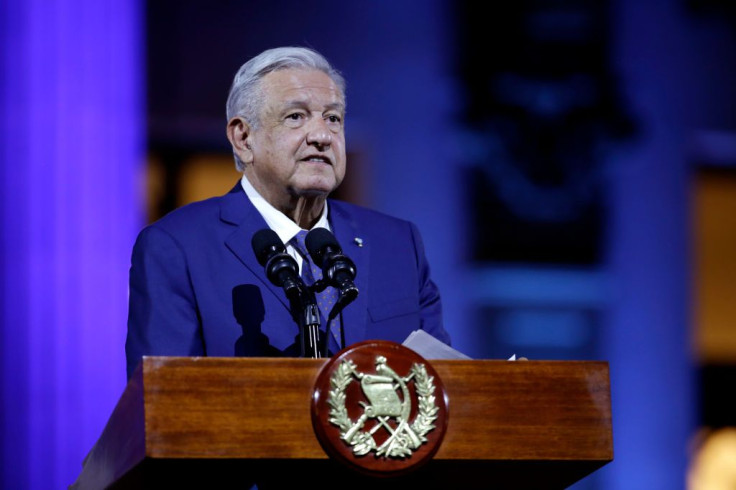 To strengthen his legacy and increase support for his successor in the election that will take place the following year, Mexican President Andres Manuel Lopez Obrador has been intensifying his assaults on opponents and his involvement in the economy.
When the veteran leftist on Friday ordered the temporary seizure of a stretch of a privately owned railway line that he regards as essential for one of his trademark public works intended to spur growth in Mexico's impoverished south, he alarmed investors.
On Wednesday, it was revealed that Grupo Mexico, the company whose rail business held the segment, was no longer in the competition to purchase the Mexico division of American bank Citigroup and that it would instead pursue an initial public offering (IPO).
Some individuals with knowledge of the negotiations blamed the railway dispute for the deal's failure.
It comes after Lopez Obrador's assaults on the Mexican Supreme Court, which overturned government directives to give priority to his signature public works projects and rejected a nationalist energy drive that fueled tensions with the United States and other trading partners.
While he has frequently engaged in conflict with businesses that oppose his economic policies, he has also worked to promote investment more generally and take advantage of the rising demand for businesses to relocate from Asia to Mexico as a result of the U.S.-China trade issues, Reuters reported.
Former Lopez Obrador staffer Polimnia Romana Sierra said the president was intentionally inciting opposition assaults against himself while also appealing to public prejudices about a corrupt elite, anti-Americanism, and rank inequality.
"He's feeding the two main lines of thought, pouring fire on the flames every day," said Sierra, who is now an opposition lawmaker.
"People like him talking bad about the rich, calling them thieves. That's why he's still high in the polls."
A spokesperson for Lopez Obrador agreed that the president was using economic pressure to complete important projects, that he was targeting his base with criticism before the elections, and that the opposition had been persuaded to engage in discussion on his terms.
The president claims that previous administrations manipulated the economy to benefit a rich few and that his primary reason for being elected was to protect the interests of poorer Mexicans.
He stated last week that "I must respect the people."
For the majority of his time, Lopez Obrador's popularity ratings have remained at or over 60%, providing a floor for support for the current National Regeneration Movement (MORENA), which is running for re-election for another six-year term in 2019.
After he leaves office the following year, Lopez Obrador pushed his party to keep up what he terms the "transformation" of Mexico. According to polls, MORENA is a clear favorite to win in 2024, helped by Lopez Obrador's popularity on a personal level.
According to polling, Lopez Obrador's longtime friends including Mexico City mayor Claudia Sheinbaum and foreign minister Marcelo Ebrard are the front-runners to succeed him.
The Grupo Mexico train dispute, according to Sierra, was not a hint that Lopez Obrador was preparing for a larger fight with industry, but rather that he was keen to complete pet projects. Lopez Obrador has been devoting more and more time to flagship efforts.
One of his largest endeavors is the development of a new rail link between Mexico's Pacific and Gulf coastlines. Another of his largest undertakings is the "Mayan Train," a distinct railroad being built in the Yucatan peninsula.
"He messes with private enterprise - but only where it's in his way," she said, arguing the president had proved less interventionist in combating checks on his power than she first expected. "He's not the socialist we thought."
This week, Lopez Obrador asserted once more that the Supreme Court was a puppet of powerful interests that had driven Mexico into "decadence."
While such attacks are concerning, according to Gabriela Cuevas, a former MORENA congresswoman, the opposition has repeatedly allowed the president to shape public discourse by capitalizing on disputes over institutions like the court and other bodies that are unimportant to many Mexicans who are more concerned with security and poverty.
Elite-dominated institutions like the judiciary have become more alluring targets for Lopez Obrador since the opposition has been unable to break his grip on the narrative, she claimed.
Voters will certainly continue to respond to divisive speech as the election draws closer, Cuevas noted.
"He knows what matters to people, what upsets them," she said.
© 2023 Latin Times. All rights reserved. Do not reproduce without permission.