Ellen DeGeneres is desperate to leave Hollywood and travel around Africa, rumors claim. When Ellen emds in 2021, DeGeneres wants to leave Hollywood in every way. According to a source close to DeGeneres, she "needs a full six months off to plan her next move," and a trip to Africa would be the ideal way to do so.
DeGeneres plans to manage at the gorilla refuge that De Rossi purchased as a birthday present, Gossip Cop said. "Ellen needs to spend time with the gorillas she feels so passionately about. It will help recharge her batteries and reconnect with Portia away from all the work turmoil," rumors claim. DeGeneres believes that a visit to the refuge will help her save her marriage.
The headline of this tale refers to DeGeneres as a quitter, so we know right away that this isn't going to be true. DeGeneres is adamant about not ending her talk show. She will host the Ellen DeGeneres Show until the end of her current contract in 2022.
Furthermore, DeGeneres' (and de Rossi's) talk show is just one among several projects they are working on. DeGeneres will be in Hollywood for years to come because of shows like Little Ellen and Little Funny.
Tabloids have jumped on the gorilla story for reasons fans will never fully understand. True, DeGeneres has a sanctuary in Africa, but claiming to know the future by saying she'll go there in 2022 is a stretch. How could the Globe possibly know for sure? According to Gossip Cop, DeGeneres isn't sure what she and de Rossi will do once the talk show expires.
DeGeneres was reportedly dubbed "one of the meanest persons alive" by the Boston Globe. It also claims that she stinks and is unable to stop eating. To argue that this coverage isn't fair would be an understatement.
Gossip Cop refuted the previous story about DeGeneres and de Rossi renewing their vows because it never happened. She was also never truly abandoned by Hollywood, as she continues to host A-list visitors on a regular basis. You may certainly dismiss this gorilla story as one of several fake Globe stories about DeGeneres.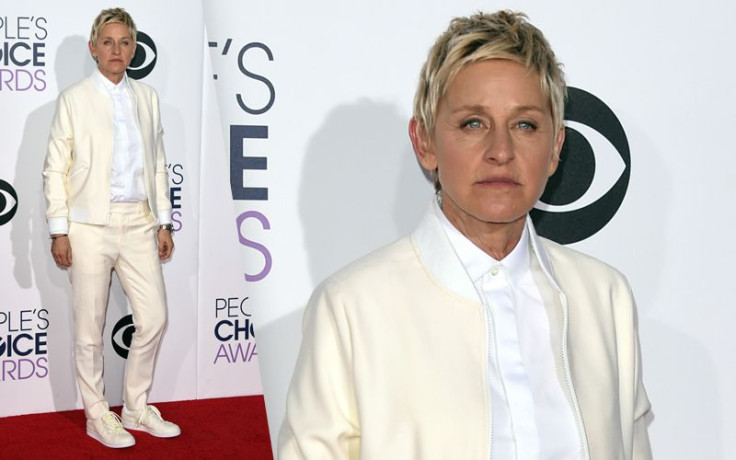 © 2023 Latin Times. All rights reserved. Do not reproduce without permission.