"Cruel Intentions" star Ryan Phillippe threw shade at Ellen DeGeneres on Instagram as he set off on his jog last Saturday. The actor raised eyebrows as he posted a photo of himself mid-run to his Instagram story, squinting in front of a billboard promoting "The Ellen DeGeneres Show."
"And remember to be kind," he captioned his photo, before adding "Wait" in a bleaker font. "And remember to be kind" happens to be the popular talk show host's catchphrase on "The Ellen DeGeneres Show." People on social media took the caption as a dig at the comedian, whose talk show was the subject of controversy earlier this year.
Ryan Phillippe has not guested on "The Ellen DeGeneres Show" since 2011. His ex-wife, Reese Witherspoon, is a close friend of Ellen.
In July, dozens of current and former employees claimed that Ellen's talk show was a toxic workplace. The complaints prompted Warner Bros. and another third-party company to investigate the matter.
In a letter to her staff, Ellen said she was disappointed to learn of the claims they had made. "For that, I am sorry," she wrote. "Anyone who knows me knows it's the opposite of what I believe and what I hoped for our show. As we've grown exponentially, I've not been able to stay on top of everything and relied on others to do their jobs as they knew I'd want them done. Clearly some didn't. That will now change and I'm committed to ensuring this does not happen again," she added.
Ellen also apologized for not doing enough to prevent wrongdoing on the set of her show after receiving complaints from several of her employees that they had been sexually mistreated by a group of the show's executive producers. Warner Bros. fired the accused individuals despite their denial of the accusations.
On the season 18 premiere of her show, Ellen DeGeneres said she had just learned of the accusations and apologized to her staff on national TV. She also said rumors about her being rude to her staff makes her "be kind" catchphrase a bit problematic for her.
Her apology was not well received but the episode notched her highest premiere ratings since 2016.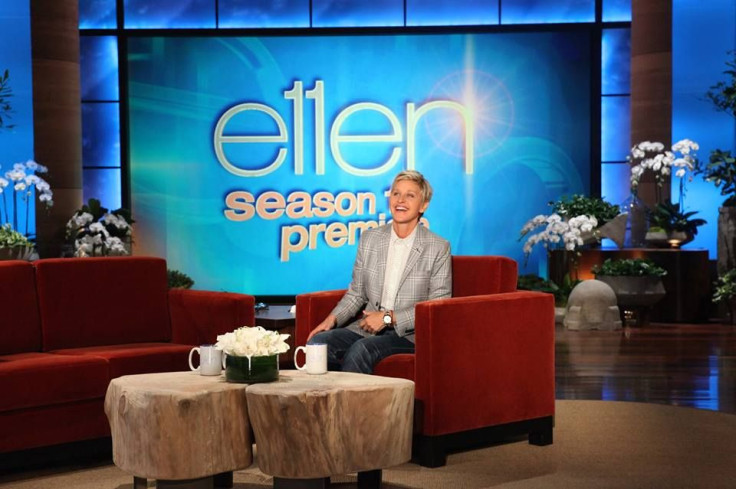 © 2023 Latin Times. All rights reserved. Do not reproduce without permission.