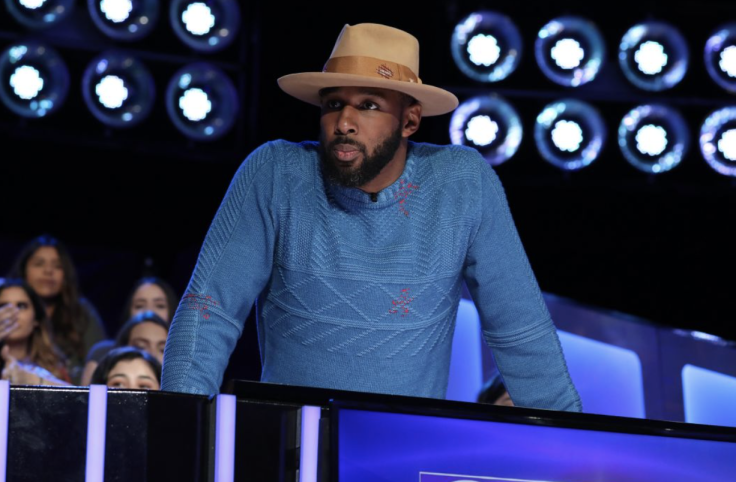 Stephen "tWitch" Boss, known for his moves on shows like "So You Think You Can Dance" and his DJ skills on "The Ellen DeGeneres Show," has died by suicide according to law enforcement.
The 40-year-old was found in a Los Angeles hotel room on Tuesday not long after Boss' wife Allison Holker Boss went to the police station visibly frantic. She said her husband had left home without a car, which she said was not like him at all.
According to police, shortly after Allisoin's arrival, 911 was called from the hotel where Boss was found. He was pronounced dead upon arrival from an apparent self-inflicted gunshot wound.
Allison confirmed the news in a statement.
"It is with the heaviest of hearts that I have to share my husband Stephen has left us," Allison said in a statement to People. "Stephen lit up every room he stepped into. He valued family, friends and community above all else and leading with love and light was everything to him. He was the backbone of our family, the best husband and father, and an inspiration to his fans."
Boss first became well-known after competing on and being a finalist on MTV's "The Wade Robson Project" in 2003. Then the Alabama native captured the hearts of viewers everywhere with his dance skills on "So You Think I Can Dance" in 2008.
In 2014, he landed a guest DJ gig on "The Ellen DeGeneres Show" and quickly became the permanent DJ for the show. In 2020, he earned the title of executive producer and was with the show until its ending in May 2022. In addition to being a dancer and DJ, Boss also had acting chops, staring in the "Step Up" movie franchise, "Magic Mike XXL" and several other movies.
Boss recently celebrated his nine-year wedding anniversary with Allison over the weekend just days before his death. He is survived by his wife and their three children Zaia, 3, Maddox, 6, and Weslie, 14.
© 2023 Latin Times. All rights reserved. Do not reproduce without permission.