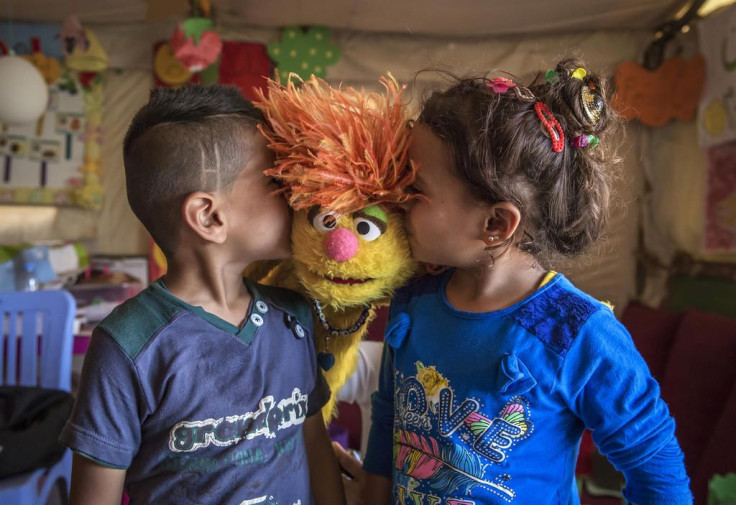 Brought to you by a nonprofit organization called the Sesame Workshop, Sesame Street is an American educational TV series which gained popularity because it is easy-to-follow and informative. The series makes use of sketches, puppetry, live-action and also animation, making learning so much more fun and effective.
Today, to make things easier and to bridge the gap between education for Syrian refugees, Sesame Workshop, and the International Rescue forces have joined forces as they are in the process of launching Sesame Street in Arabic.
How Sesame Street Can Help?
It was announced in 2016 that IRC, together with Sesame Workshop, will come up with a new show in Arabic called "Ahlan Simsim" or "Welcome Sesame." Their plan won them the MacArthur Foundation award and $100 million to curate an Arabic speaking Sesame Street and to form a service that could reach each out to refugee children.
Sesame Workshop has already begun developing the first season of Ahlan Simsim, which is aimed at children between the ages of three to eight. They are planning to release it in February 2020 all across the Middle East and will also be available digitally.
The main characters of the show are Jad, a young boy muppet, Basma, a muppet girl and Ma'zooza, a baby goat. It is shown that Jad is new to the neighborhood, and Basma immediately becomes his friend. And, the baby goat follows them around.
A Syrian puppeteer voices Jad and is shown that he is also a refugee. In a clip, we see Jad saying, "My toy is not with me. I left it behind in my old home when I came here." Beloved Sesame Street characters, such as Cookie Monster, Elmo and Grover, are also said to make an appearance on the show.
More Than Just Words Or Alphabets
According to the executive producer, Scott Cameron, in the first season, besides teaching young refugee children about counting and the alphabet, they are also planning on enhancing the social and emotional skills. It will include coping mechanics, such as "counting to five and belly breathing" to help them with what ever emotional distress that they may be going through.
Sesame Workshop has put in a lot of effort into creating the right show. They did their research and held a brainstorming session in Lebanon and Jordan. And brought art therapists, psychologists, and writers to curate the correct curriculum.
© 2023 Latin Times. All rights reserved. Do not reproduce without permission.