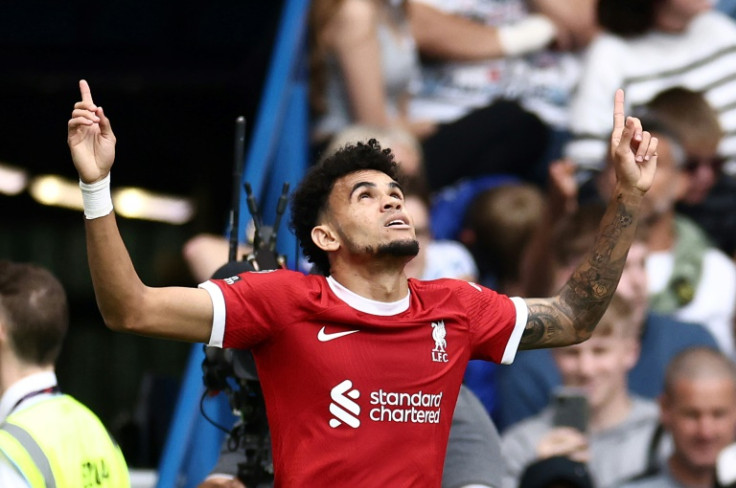 Luis Manuel Diaz, father of Colombian soccer star Luis Diaz, was released this Thursday by the ELN guerrillas after being held in captivity for 13 days. He had been kidnapped when driving his truck in La Guajira, in Colombia, a town of 40,000 people that is close to the Venezuelan border.
The news was confirmed by the Colombian army and the UN, and local media outlets reported he is in good health. He was taken by helicopter for medical examination after being handed over to a humanitarian commission comprised by members of the UN and the Catholic Church.
After being confirmed that Diaz had been taken by the guerrilla group, the ELN said that it had "commandos with economic missions" but that the group deemed it a "mistake" after realizing they had taken "a family member of a great athlete who all Colombians love."
"Detaining Luiz Diaz's father was a mistake. Luis is a Colombian symbol and the ELN regrets this," said. Eliecer Herlinto Chamorro Acosta, one of the group's leaders, in a Telegram group, according to local outlet El Tiempo.
Diaz's mother, Cilenis Marulanda, had also been taken. She was rescued hours after, but Luiz Manuel Diaz was kept longer.The Colombian army said more than 250 soldiers were involved in a search by air and land while he was missing. "The operations... have not stopped for a single second," said Commander Llair Gonzalez of the specialized anti-kidnapping unit.
Diaz missed two matches after the kidnapping, but went back to the pitch for the second one, in which he showed a t-shirt that read "Libertad Para Papa" (Freedom For Dad) after scoring a goal against Luton Town. He also published a message on Instagram along with the picture.
"I ask the ELN for the prompt release of my father, and I ask international organizations to work together for his freedom. Every second, every minute, our anguish grows," read a passage of the letter.
The ELN and the government of leftist President Gustavo Petro are in the midst of peace negotiations and a six-month ceasefire, which entered into force in August.
The ELN, Colombia's last recognized guerrilla group, started its activities as a leftist ideological movement in 1964 before turning to crime -- focusing particularly on kidnapping, extortion, violent attacks and drug trafficking, among others.
More than 38,000 people have been kidnapped in Colombia over the years, mainly by groups aiming to raise funds with ransom money from it.
© 2023 Latin Times. All rights reserved. Do not reproduce without permission.