After Colombian President Gustavo Petro announced over the weekend that the National Liberation Army (ELN) had agreed to a ceasefire, the group clarified on Tuesday that no agreement has been reached between the two parties about a ceasefire.
Petro had announced the alleged six-month ceasefire on New Year's Eve, claiming that five of the country's illegal armed groups had agreed to the ceasefire, and pushing this as a pathway to fulfilling his campaign promise of ending the decades-long conflict between the country and the groups, according to Al Jazeera.
ELN, however, has come forward on Tuesday to say that while a proposal may be in place to issue a ceasefire during the peace talks happening between the two, no ceasefire has been agreed to as of press time, Voice of America reported.
"The negotiations delegation of the ELN has not discussed with the government of Gustavo Petro any proposal for a bilateral ceasefire, so there exists no agreement on that issue," ELN said in a statement, saying that a ceasefire is not off the table, but has not been discussed.
The rebel group has also said that it will not comply with any ceasefire decree that the government has made that was not put forward in the negotiating table, saying that "[a] unilateral government decree cannot be accepted as an agreement."
While Petro and his officials have yet to make a statement regarding the clarification by the ELN rebel group, he has reportedly met with officials in the Interior and Defense ministries as well as the high peace commissioner, possibly to clarify the current terms being made with the group.
The ELN is the last armed rebel group that is recognized by the Colombian government after the Revolutionary Armed Forces of Colombia (FARC) laid down their arms over a successful 2016 peace deal. Talks with the ELN in the past have largely been unsuccessful due to dissent from its members.
Petro, a former member of the guerilla himself, has pushed for the peace talks in an effort to fulfill a campaign promise to end the decades-long conflict in the country that has left more than 450,000 dead.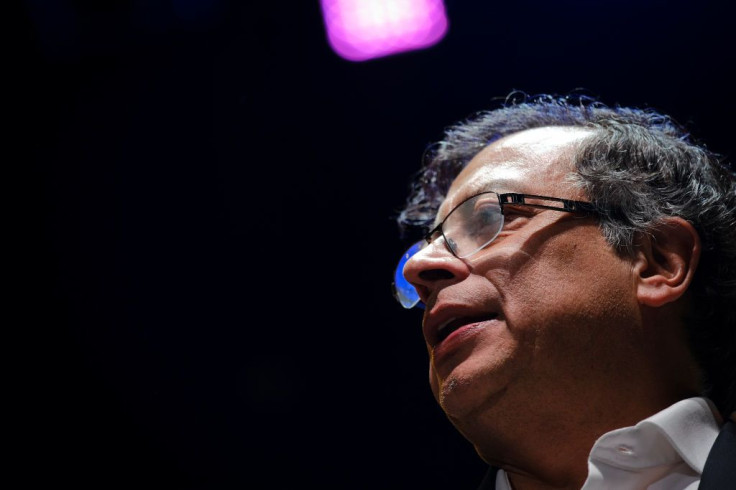 © 2023 Latin Times. All rights reserved. Do not reproduce without permission.