President of Venezuela Nicolás Maduro announced on Monday that he will be fully opening the border crossings between Colombia and Venezuela, in a policy that seeks to repair and restore the relationship between the two countries.
Maduro said on national state television that the Venezuelan government is preparing to open the land borders between Colombia and Venezuela by Jan. 1, 2023, months after the two countries have finally resumed diplomatic relations in September, according to the Associated Press.
"I am going to announce that we will be completely opening the border, for all of western Venezuela with Colombia, for the passage of vehicles, motorcycles, trucks," Maduro said, elaborating that "[we] are preparing everything to comply with what we announced, to fulfill what was promised to President Gustavo Petro."
There has been a steady warming of relations between Venezuela and Colombia since it was broken off in 2019, as leftist President Petro has recognized Maduro as the legitimate president of Venezuela, despite multiple countries' claims that the latter had ascended to power due to "fraudulent elections."
This action would not be the first time recently where the two countries have eased their borders with each other: Ambassador of Colombia to Venezuela, Armando Benedetti announced in September that vehicular traffic will be opened in the Tienditas international bridge, and the Simon Bolivar Bridge has been open to cargo trucks since Sept. 26, TeleSur English reported.
A commercial flight from a Colombian airline arrived in Venezuela in November for the first time in years, though only the Colombian state airline Satena and the Venezuelan Turpial and Laser airlines are the only ones allowed to fly between the countries commercially.
Maduro also found himself praising the peace efforts of Petro by initiating talks between the ELN rebel group and the government, which the first round of talks that was organized in Venezuela's capital Caracas. "We have provided all the support from Venezuela. We are very happy for the great progress achieved... As we have always said, peace in Colombia is peace in Venezuela and South America," he said.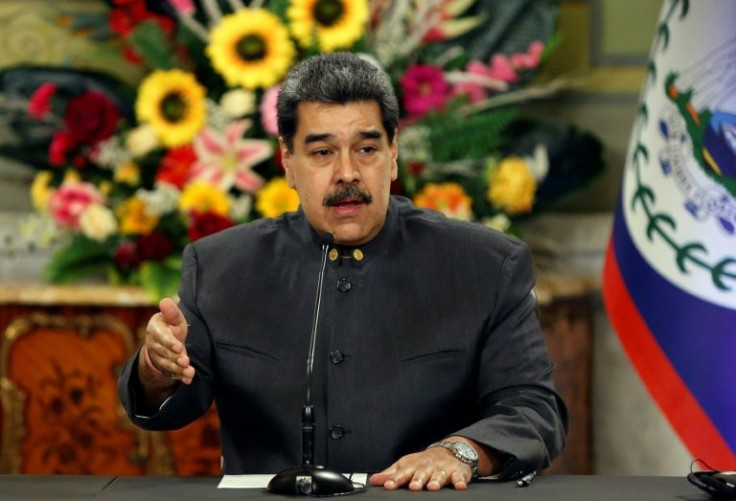 © 2023 Latin Times. All rights reserved. Do not reproduce without permission.