Visionary business magnate Elon Musk has confirmed his split with Claire "Grimes" Boucher after three years of dating, citing their work differences made them realize it's better to pursue separate paths. It comes just over a year following the birth of their son.
According to the Tesla Motors CEO, 55, they will continue to co-parent their one-year-old son, X Æ A-Xii, even after they "semi-separated," according to The Verge.
"We are semi-separated but still love each other, see each other frequently, and are on great terms," he said. "It's mostly that my work at SpaceX and Tesla requires me to be primarily in Texas or traveling overseas, and her work is primarily in LA."
Grimes, 33, and baby X remain to be under the same roof as the Paypal co-founder but are reportedly staying in an adjacent room.
The explosive revelation left many social media users slightly distressed, with some sharing their thoughts on Twitter and saying the split is proof that "love doesn't exist," according to India Today.
"Elon Musk and Grimes broke up, excuse me while I mourn," one Twitter user wrote.
"Elon Musk and Grimes broke up, love isn't real," another would lament on the platform, followed by a brokenhearted emoji.
Meanwhile, just hours following the news, the SpaceX Chief Engineer appeared unbothered while sipping a drink as he exited a private airport in Los Angeles, California upon landing on Friday night, Page Six noted.
In 2018, the tech guru began going out on dates with Grimes following a charismatic exchange about Roko's Basilisk, a though experiment popular in the tech world.
They made their debut together on the red carpet of the Met Gala in 2018 and their last appearance together was at the Met Gala in New York earlier this month.
In May 2020, the former couple welcomed their child, baby X Æ A-Xii (pronounced as X Ash A 12), which baffled members of the public. Some online users then opt to tag the baby's name as a "syntax error" as a joke.
Musk and the Canadian pop star worked together when Musk hosted "Saturday Night Live" in a sketch, where Elon played Wario and his then flame guested as Princess Peach.
While Baby X is Grimes' first child, Musk shares twins Griffin and Xavier and triplets Damian, Saxon, and Kai with ex-wife Justine Wilson.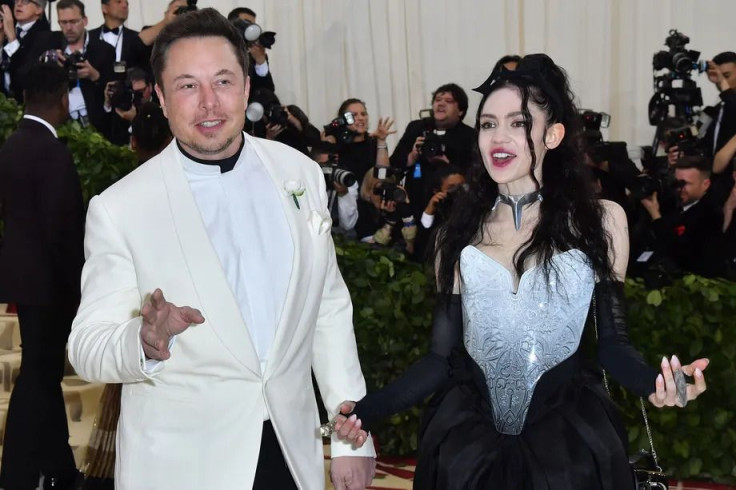 © 2023 Latin Times. All rights reserved. Do not reproduce without permission.