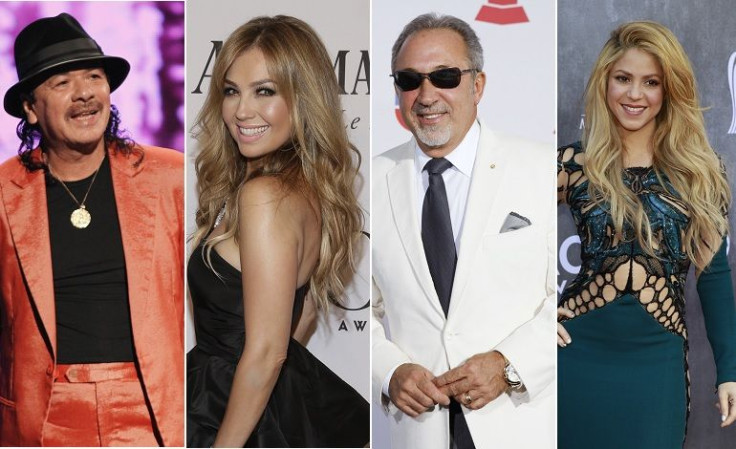 Grammy-winning producer Emilio Estefan has gathered up an all-star small army of Latino artists and friends, including Shakira, Carlos Santana, Thalía, Pepe Aguilar and wife Gloria Estefan, to stand up against the anti-Mexican movement that Donald Trump sparked earlier this summer.
Estefan told Billboard that, after listening to a TV talking head make false and vindictive anti-Latin statements on TV, he has rounded up dozens of Latino celebrities to record "We're All Mexican," which he describes as a musical "celebration of Hispanics and our accomplishments."
The song, which will be released later in September, will also include reggaetonero Wisin, Wyclef Jean, radio personality Enrique Santos and famed Spanish-American chef José Andrés, most of whom will be featured rapping in the track.
"There's a message being sent out to the world where people are giving opinions that are plain wrong. We need to lift up our pride and show the world what we're doing," said the Cuban-American, who has won 19 Grammy awards.
He continued by saying that "We're All Mexican" "is not so much an answer to the real-estate developer turned Republican candidate as it is an answer to the sentiment that we've progressed [as Hispanics] and we need to let people know that." And with this project, he added, "I want to send a message that represents unity."
"Trump doesn't represent anything to me," Estefan told Billboard. "Everyone has their opinion, and he can have whatever opinion he wants, as long as he doesn't humiliate my people."
© 2023 Latin Times. All rights reserved. Do not reproduce without permission.