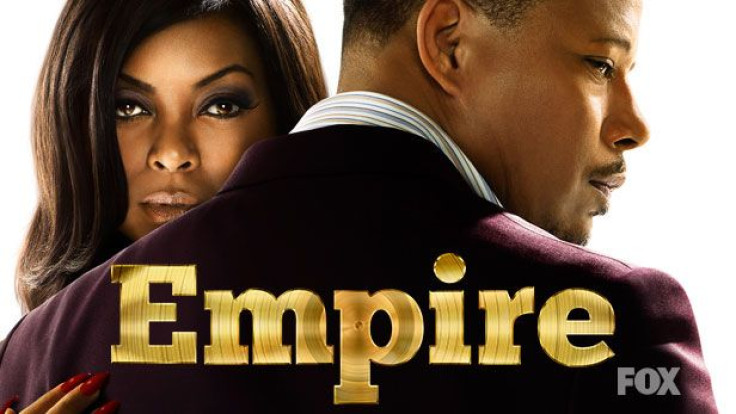 The first season of "Empire" ended the way it started, explosive! If you haven't watched the season finale you definitely need to catch up! The show left us with a major cliffhanger and gave us a general idea of the plot for the next season. Fair warning, this article contains spoilers!
In the season finale we seen so much drama between the Lyon's. Jamal (Jussie Smollett) was made his fathers proxy after the two shared an emotional experience, which of course caused a riff between Jamal, Andre (Trai Byers) and Hakeem (Bryshere Gray). We then learned that Vernon (Malik Yoba) was a mole for the FBI and Cookie (Taraji P. Henson) worked with Anika (Grace Gealey) and her sons for a hostile takeover of Empire. And the season ended with the powerful Lucious Lyon (Terrence Howard) behind bars!
Aside from all the drama in the two-hour finale, it was also chalk full of guest stars. We seen Snoop Dogg perform with Hakeem, Jennifer Hudson and Juicy J perform together as well as Jamal and Patti LaBelle. The star studded finale got us wondering who would guest star in season two of the hit series. Check out our list of top 12 celebrities we want to see in "Empire" season two!
Jay Z & Beyoncé - The music industries ultimate power couple! They could easily bring in ratings galore for Fox! As to what capacity the duo could play on "Empire" is beyond us but we'd still tune in regardless.
Kanye & Kim Kardashian - Another powerful couple in the celebrity world it would be fun to see Kimye on "Empire."
Lil Kim - Notorious K.I.M. and cookie! This could go one of two ways. They could be the best of friends of mortal enemies. In any case we'd love to see Kim guest star on "Empire."
Jennifer Lopez - You don't think of New York and music and not picture Jenny from the block! J.Lo is a phenomenal actress that can come onto "Empire" and not only offer her musical talents but her acting talents as well.
Brandy - Who doesn't love Brandy? She's talented as an actress and singer and we'd love to see her guest star on season two of "Empire."
Prince - I mean, if he can make an appearance on "New Girl" why not "Empire."
Aretha Franklin - If R&B legend Patti LaBelle can guest star and sing a duet with Jamal, then so can Aretha!
Mariah Carey - the Diva! Carey can appear on as a close friend to Lucious just like Mary J. Blige's brief cameo or even a new love interest for Hakeem. We know how he loves the Cougars! And let's be honest it would be pretty great to have her perform as well.
Azealia Banks - Miss controversy herself! It would be fantastic to see Banks appear as herself on the show. Perhaps perform a single from her album "Wallace" and stir up some controversy for the Lyon family.
Nicki Minaj - we already know she's a phenomenal rapper and Minaj has been trying her hand at acting so why not in a guest role spot on "Empire?"
© 2023 Latin Times. All rights reserved. Do not reproduce without permission.