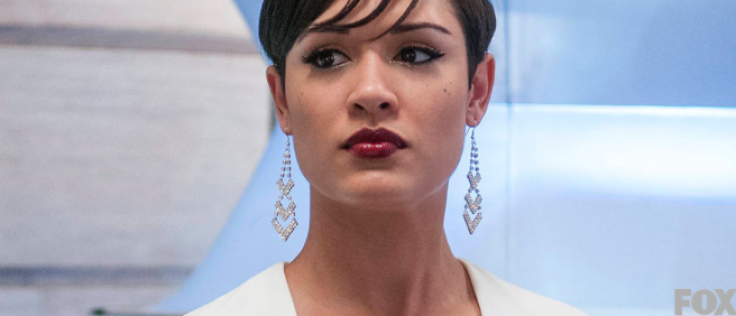 Fox has confirmed "Empire" will return to the network for an all-new third season and thanks to the series's showrunner Ilene Chaiken we know what to expect in the hip hop dramas next installment.
In an interview with Fox LA, Variety's Elizabeth Wagmeister revealed some of her predictions for the coming third season and some details she learned from the series executive producer, Chaiken.
Wagmeister shared that in the epic, intense fight between Rhonda (Kaitlin Doubleday) and Anika (Grace Gealey) only one of the main characters is sure to survive. And Chaiken said that "Empire" fans will know for sure as soon as the first episode of Season 3 is back. At least we won't have to wait that long to learn who it is.
Meanwhile, with all the fighting and chaos in the Season 2 finale, "Past Is Prologue," it was easy to miss all the the new characters being introduced to the series.
One of these characters is Tariq, who claimed to be Lucious' (Terrence Howard) half brother. Another character is Shyne Johnson (played by rapper Xzibit) who was introduced as an egotistical low life. Apparently Shyne shares a dark and murky history with Lucious. Unfortunately, fans will have to wait until the third season to learn more about the character.
In an interview with Entertainment Weekly Chaiken disclosed some of the mystery regarding Shyne. Chaiken said, "He's a very important character. Both he and Tariq are very much in the mix in our third season."
She continued, "Shyne isn't necessarily an adversary, although I think he could become an adversary. Lucious has a long history with him — history that's going to come back and bite Lucious for a lot of earlier slights. If you have a guy who's not afraid to die, not afraid to go to prison, that's a very dangerous adversary."
EW went on to ask Chaiken whether or not Xzibit auditioned for the role of Shyne, to which she responded, "We made him a straight offer. We were all in for getting him this role. He's so good as this character. It feels like we're really in it, and representing the world we're purporting to represent."
© 2023 Latin Times. All rights reserved. Do not reproduce without permission.