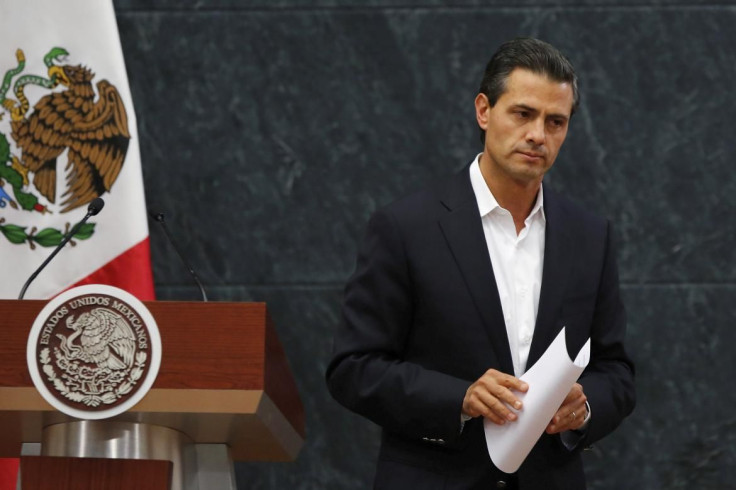 Once again, Mexican President Enrique Peña Nieto finds himself in a bit of a tangle with his undeclared properties and their origins. According to information published by 'The Wall Street Journal', the former governor of Estado de México, Peña, bought a house in Ixtapan de la Sal during his mandate in 2005, through businessman Roberto San Román Widerkehr, who then benefited greatly with concessions granted to him in the tourism sector like the development of an exclusive golf course in the area. San Román also founded a construction firm, which made over $100 MM from government contracts granted by Peña at the time.
San Román's firm has continued to benefit from his relationship with Peña Nieto as his firm has won at least 11 federal contracts since Peña stepped up in 2012. Additionally, government records show the firm had never won a government directly before. Mr. Peña Nieto's spokesman, Eduardo Sánchez, was quick to deny the allegations that the firm's success had anything to do with the private transaction. San Román died in 2010 and his son took over the business and Sánchez sustains the relationship between Peña and the San Román family goes back several decades, and there's been no favoritism involved as all public tenders are awarded through a transparent process.
The surfacing of the mansion comes only two months after Peña Nieto and his wife Angelica Rivera's 'White House' scandal, after a group of investigative journalists from Carmen Aristegui's team found an undeclared house in the most prestigious neighborhood of Mexico City, also purchased under Grupo Higa's name, a construction company which was on the verge of benefitting from a millionaire contract to build a train from DF to the city of Queretaro.
© 2023 Latin Times. All rights reserved. Do not reproduce without permission.