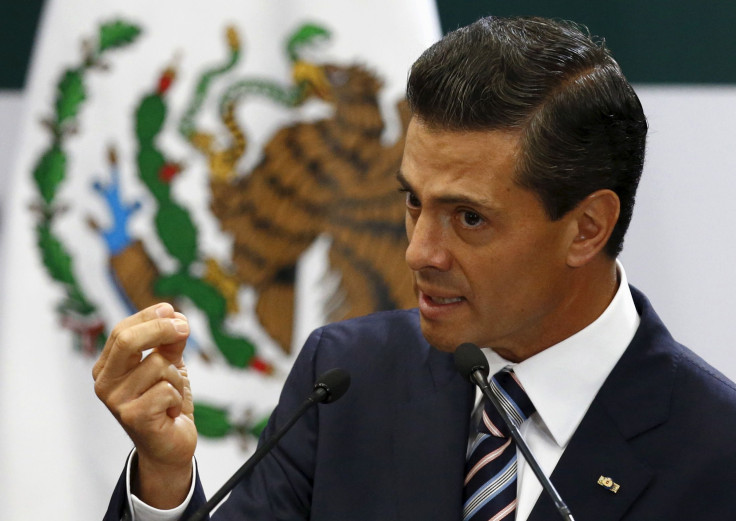 Enrique Peña Nieto and members of his administration were cleared of allegations of influence peddling in an ethics report released on Friday. However, the legitimacy of that investigation itself was immediately questioned by the Mexican president's critics. Public Function Ministry head Virgilio Andrade headed the investigation, which was pursued following media reports which indicated that Nieto's associates used their influence to obtain favorable mortgages for estates purchased with the help of a construction company that later received government contracts. Andrade concludes that neither Nieto's wife Angélica Rivera nor his Finance Minister Luis Videgaray were guilty of any improprieties.
The report appears thorough. Andrade complied 60,000 pages of evidence related to the scandal and interviewed 111 government officials, according to the Financial Times . Nieto has taken the investigation as a bill of clean health, washing his hands of the scandal. Still, he offered an apology to the Mexican people for the appearance of impropriety.
"I'm aware and I recognize that these events created interpretations that hurt and outraged many Mexicans. To all those people, I offer a sincere apology," the president said following the report's release, according to Reuters .
Yet if Peña Nieto's intention was to clear his name and the reputations of his wife and colleague, he failed miserably starting six months ago when the investigation into the so-called Casa Blanca or "White House" scandal began six months ago. The reports initially focused on a white house purchased by Rivera.
Andrade, the Public Function minister who led the investigation, is an old pal of both Peña Nieto and his Finance Minister Videgaray. The executive branch didn't inspire much public confidence by investigating itself, but appointing Andrade made the appearance of impropriety in the internal probe even more dramatic, especially when the president gave his friend a warm and very public hug during the same press conference where the probe was announced. Peña Nieto's opponents lined up to denounce the results of the investigation as a foregone conclusion.
"The investigation itself was a conflict of interest," opposition congressman Fernando Belaunzaran told Reuters .
"How can it be that an employee can absolve his boss [Peña Nieto] and how can it be that one can absolve him of a conflict of interest when he himself [Andrade] in that very act, has a profound conflict of interest" asked the head of the PAN opposition party, according to Aristegui Noticias , a eponymous media group headed by the reporter who broke the Casa Blanca story last year.
© 2023 Latin Times. All rights reserved. Do not reproduce without permission.