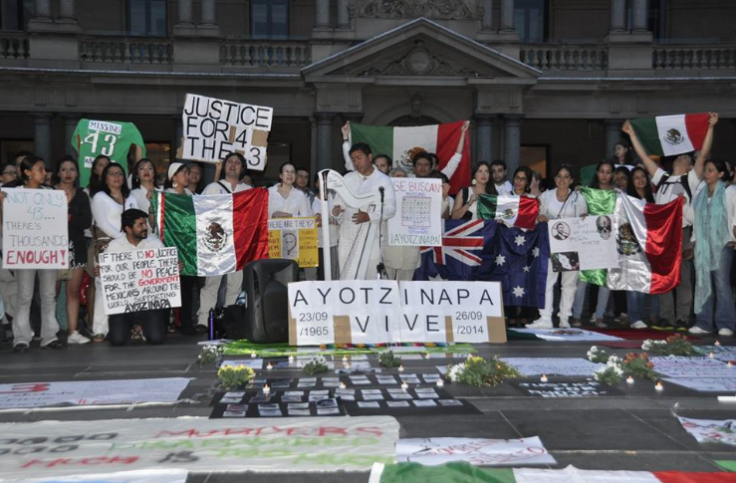 Mexicans in Australia took their protests for the 43 missing students of Ayotzinapa to the streets as President Enrique Peña Nieto arrives for the inauguration of the G20 Summit despite the crisis his country is going through. The protesters organized the call to action through the Facebook account 'Acción por Ayotzinapa' and met up in several different cities if the country such as Hobart, Canberra, Adelaide, Perth, Melbourne, Sidney and Brisbane, where the summit with numerous world leaders is being held. Banners held by protesters read: "Enrique Peña Nieto, you are note welcome in Australia", "We demand justice for the 43 missing students of Ayotzinapa", "No more blood in Mexico", and hashtags such as #YaMeCansé and #AyotzinapaSomosTodos.
Protests in Brisbane gathered different organizations in what was said to be "a march for the people" where they also protested for the crisis in Ukraine and refugee rights in Australia.
While people in Mexico and Mexicans around the world are asking Peña Nieto to step down, reports indicate he will be making an important announcement on Monday, November 17, after his return to Mexico from his tour through China and Australia.
© 2023 Latin Times. All rights reserved. Do not reproduce without permission.