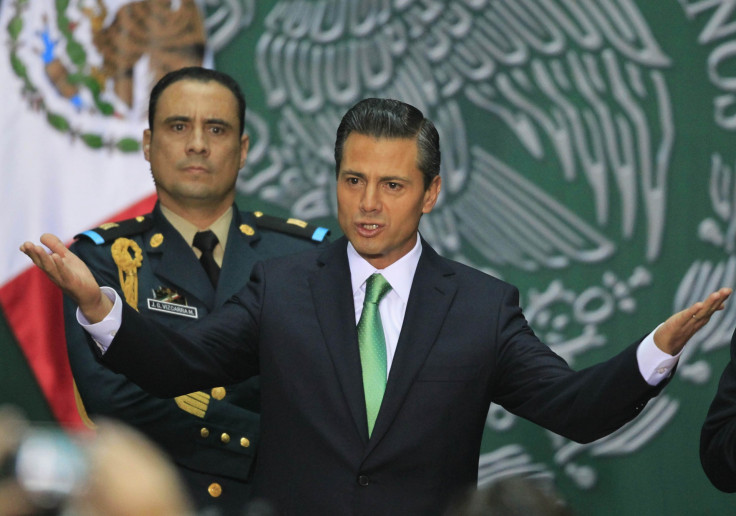 A spokesman from the administration of Mexican president Enrique Peña Nieto responded sharply on Thursday to former presidential candidate Andrés Manuel López Obrador, who had earlier cited supposed rumors that the president could be in ill health, writing on Twitter that Peña Nieto was in "excellent health" and thanking López Obrador for "asking." Earlier that day, the former candidate with the leftist Democratic Revolutionary Party (PRD) and current leader of the Movement for National Regeneration (MORENA) had said he didn't believe the unattributed rumor.
"There exists the rumor that EPN (Enrique Peña Nieto) is sick," López Obrador wrote on Twitter. "I don't believe it, nor do I desire it. But it's a good excuse for his resignation for obvious incapability." The message also appeared on his Facebook page, which the former candidate (who also ran unsuccessfully in 2008 and who refused to recognize the legitimacy of the results following the elections) frequently uses as a vessel for his attacks on the president.
The MORENA leader is no stranger to health-related rumors: in December, he was hospitalized after suffering a heart attack. He has since made a full recovery, writing on Facebook this week that he had returned to playing baseball six months after his hospitalization. "Thanks to science, luck or the Creator, I'm alive," he said then. "Bit by bit I've gotten better. The doctors (quacks or magic men, as they used to say) just did a strength test on me and I came out perfectly free."
© 2023 Latin Times. All rights reserved. Do not reproduce without permission.