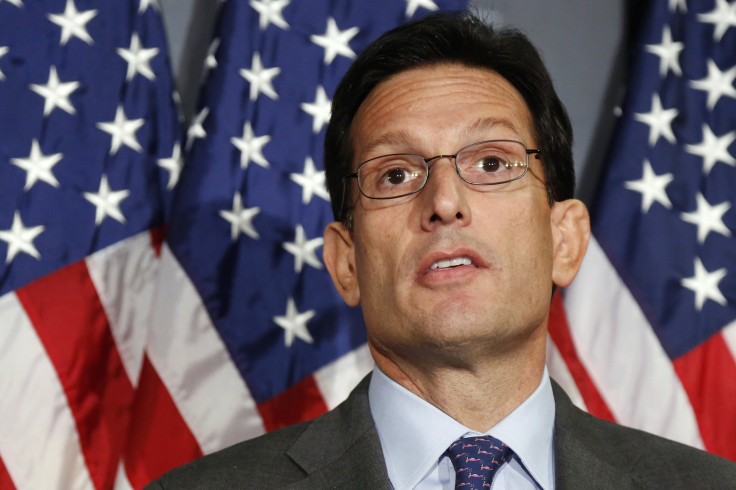 Dave Brat has called immigration reform – particularly whether some or all or no undocumented immigrants should get a path to citizenship – "the central policy issue" in his primary race with Eric Cantor. And in the weeks leading up to the vote, Cantor swung further to the right in his statements on the issue, helping block a bill which would've given citizenship to Dreamers who serve in the military and sending out fliers to voters in his district championing his efforts to block a Democratic bid to "give illegal aliens amnesty". But as Politico reported on Tuesday, a new poll from the survey firm Public Policy Polling suggests that the former House majority leader might not really have lost his seat because he supported giving citizenship to some Dreamers.
Almost three-fourths of the voters in Cantor's Virginia district – 72 percent – said they supported bipartisan immigration reform on the table now in Washington, compared to only 23 percent in opposition. And many voters explicitly said they supported a plan for reform which included a path to citizenship if immigrants currently living in the US paid a penalty, learned English, passed a criminal background check, paid taxes and waited a minimum of 13 years before becoming eligible – a path identical to that of the Senate bill rejected by the House. 32 percent said they "strongly supported" the idea, with another 32 percent saying they "somewhat supported" it.
So if he didn't lose because of immigration, what did it? Tom Jensen, director of the polling firm, attributes it to "the deep unpopularity of both himself personally and of the Republican House leadership", pointing to Cantor's 30 percent approval and 63 percent disapproval ratings in his district and House GOP's even more dismal approval numbers. "Even in his conservative district voters still want immigration reform passed, and they want it this year," Jensen said.
© 2023 Latin Times. All rights reserved. Do not reproduce without permission.