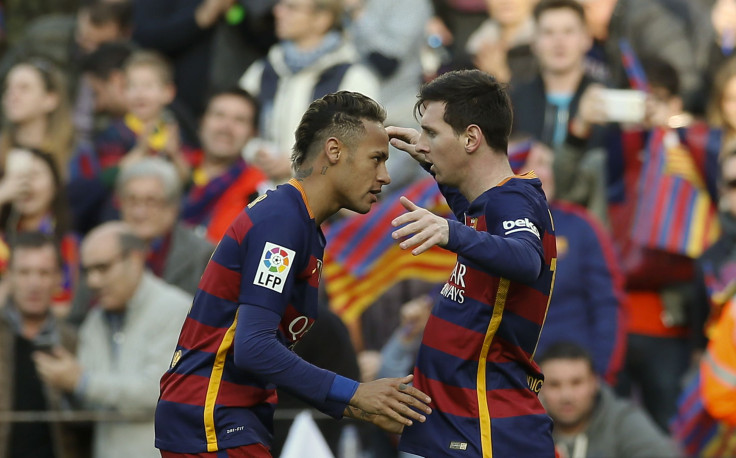 ESPN FC released their list of the 10 most exciting soccer players this week and the Latin Times decided to take notice. Ordinarily, any list of soccer's top players would consist of Lionel Messi and Cristiano Ronaldo, however, when you're talking about the most exciting players on the pitch, the list can look quite different.
Many of these players possess an uncanny ability to create almost anything out of nothing once the ball is on their foot. Many of those players happen to be Latinos and we decided to highlight the most exciting soccer players on the list.
Luis Suarez (FC Barcelona), Douglas Costa (Bayern Munich) and Neymar (FC Barcelona) all made the list. Here's a little bit of information about each exciting player.
Luis Suarez has come into his own at FC Barcelona this season. Last season's rocky inaugural campaign at Camp Nou was clouded in suspensions, injuries, and trying to get acclimated with new teammates and a new system. This year, Suarez has been arguably the best player on the pitch for Barcelona. When he's on the field, you can't help but watch him as you never know what he's going to do next (that includes biting someone). His creativity and control around the box is brilliant, but his touch in front of the net is even more impressive.
Douglas Costa has been able to live up to the high expectations that came with his $30 million contract last summer. He's raised his level of play since his Shakhtar Donetsk days and has upped the ante at Bayern Munich in just his first season with the club. Costa plays with speed and strength that rivals only LeBron James in the NBA. He is the perfect complement to Robert Lewandowski as he delivers crushing crosses that only the German attacker can get. Before he got injured in November, Costa had two goals and seven assists in just 12 games. Needless to say, this Brazilian-born winger is definitely one to watch in the years to come.
Neymar tops the list of the ten most exciting players in the world, and for good reason. Nobody can do what Neymar can do with the ball on the pitch, and half of the time, we don't think he even knows what he's doing or how he's doing it. If Neymar was not playing in the shadows of Lionel Messi and Cristiano Ronaldo, he would easily have won the Ballon d'Or by now. Nonetheless, the Brazilian-born striker has been brilliant for Barcelona this season and has become a star despite playing alongside two of them. His trick shots, footwork, speed, and ability to be near the ball at all times makes him the most exciting soccer player in the world.
Here's a look at the rest of the list in ranking order:
10. Luis Suarez (FC Barcelona)
9. Gianlugi Donnarumma (AC Milan)
8. Zlatan Ibrahimovic (PSG)
7. Romelu Lukaku (Everton)
6. Antoine Griezmann (Atletico Madrid)
5. David Alba (Bayern Munich)
4. Douglas Costa (Bayern Munich)
3. Gareth Bale (Real Madrid)
2. Paul Pogba (Juventus)
1. Neymar (FC Barcelona)
© 2023 Latin Times. All rights reserved. Do not reproduce without permission.