One of the characters who appeared but died in "Eternals" is slated to have a busy 2023 doing several projects. Curiously, it appears that one of them could be a sequel to the Marvel Cinematic Universe movie.
In an update on the Eternals Updates Twitter account, the agency and management team of Don Lee (Ma Dong-seok) released a statement highlighting the actor's upcoming work, including a potential "Eternals 2."
"As the production of the drama 'Hive' has become unclear, many works are being discussed to capture Ma Dong-seok, such as many movies and dramas scheduled for production next year," the Twitter post read after translation.
Aside from that, details on "Eternals 2" were not mentioned. The only thing known based on that update is that the projects that will star Lee are in production.
"The attention of film industry officials is focusing on whether Ma Dong-seok, who is continuing his busy days without blinking, will be able to make 2023 his year," the social media post added.
While that could be something to look forward to, it raises some questions about the character of Lee. It will be recalled that he died in the first installment, so the logical way to see him back is possibly through returning in a future MCU project, CBR reported.
This comes several months after Pip the Troll portrayer Patton Oswalt shared his take on claims that a sequel was in the works. At the time, it will be recalled that during an appearance on "The Today Show," he discussed the mid-credits scene of "Eternals."
Chloe Zhao will reportedly direct the sequel. However, Kumal Nanjiani, who played the part of Kingo, was a bit skeptical about a potential sequel, alleging that he thought Oswalt was deceived by a parody website, and that he didn't know if a second movie was happening.
For now, seeing a sequel to "Eternals" remains afloat with no official word on whether a second part is indeed coming. Looking at Rotten Tomatoes, the film currently sits at 47% - making it the lowest-rated movie in the MCU.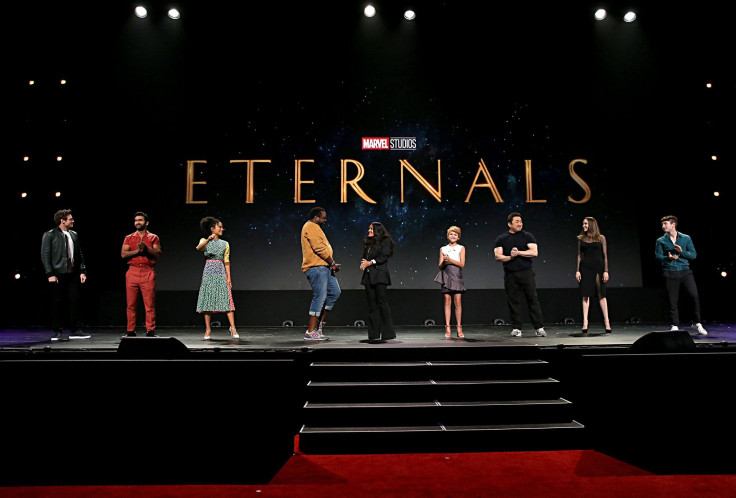 © 2023 Latin Times. All rights reserved. Do not reproduce without permission.