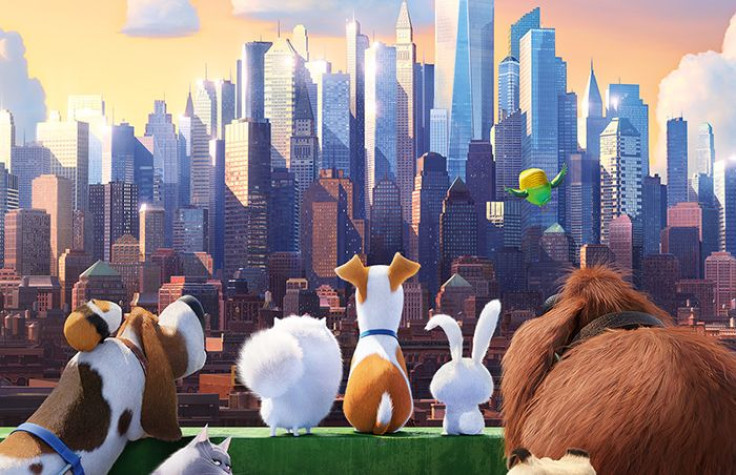 As theatre debut of "The Secret Life of Pets" gets closer, the adorable furballs are getting translated into different languages, including, of course, Spanish!
The new trailer features the voice of stars such as Mexican actors Eugenio Derbez, Natasha Dupeyron, Mónica Huarte and Chumel Torres, join Martín Campilongo (Argentina), Andrés López (Colombia), Ana María Simón (Venezuela) and Bruno Pinasco (Perú).
Derbez will reportedly play the seemingly adorable bunny Snowball, who is recruiting an army of abandoned pets (or as they call themselves the "Flushed Pets") to take revenge on those who live in a happy home with good owners. Colombian comedian Andrés López and Argentine funny man Martín Campilongo will play the dog characters of Max and Duke, respectively.
Written by Brian Lynch, Cinco Paul and Ken Daurio, the animators of Illumination are going to show us what happens inside a busy Manhattan apartment building when the real day starts for pets; of course, that is when all the humans have left for work or school. This is when the pets start their own days; they hang out, switch out their pet food for human snacks and treats, sing, laugh, rub against furniture, and just enjoy themselves. Just like every community, they have their leader, too, the building's top dog, Max, who's world crumbles when his owner brings home a new addition to the family: Duke, a sloppy, massive mess of a mongrel with zero interpersonal skills.
When this reluctant canine duo finds themselves out on the mean streets of New York, they have to set aside their differences and unite against Snowball.
The English cast will also include comedians such as Louis C.K., Eric Stonestreet, Kevin Hart, Jenny Slate, Lake Bell, Dana Carvey, Ellie Kemper, Hannibal Burress, Steve Coogan and Albert Brooks. Directed by Chris Renaud and brought to us by the creators of "Despicable Me" and its spinoff, "Minions," the funny adventure hits theaters all over the U.S. on July 8.
© 2023 Latin Times. All rights reserved. Do not reproduce without permission.