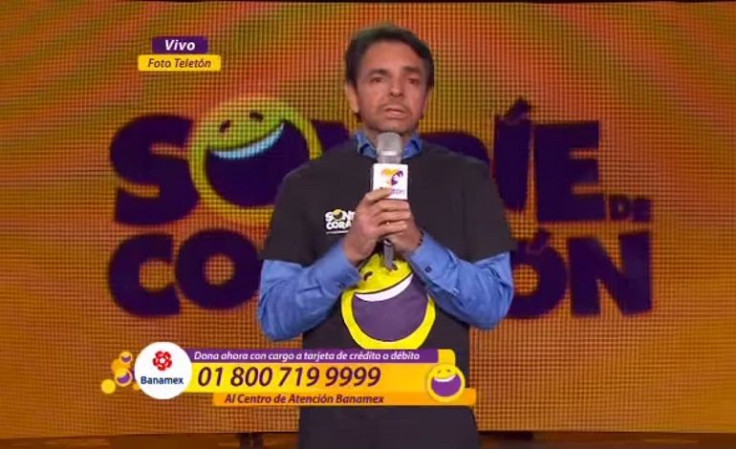 Open Letter to Mr. Eugenio Derbez from a citizen (courtesy of Sin Embargo.mx). "NO Derbez DO NOT insult my intelligence! I do not allow mockery and a biased discourse or for you to try to insult our intelligence, I find it pitiful that you would allow yourself to be blackmailed by Televisa and intend to make us responsible for the care of these children with disabilities.
I will not allow you or the network you work for to ​​come and tell us that (Teletón) is a private foundation that makes this "altruistic " work with the help and good faith of Mexicans who donate. Because for many who read the media in this country it is well known that the government donates part of our resources through paraestales, municipalities, etc., money from the public treasury for the cause. -While, the problem is not what the government has done, not at all.
The problem is intending to make us believe that the responsibility for solving this cause is of Mexicans, when with paying our taxes is covering the amount required for such needs; that if the people in charge of dividing and allocating the necessary amount of resources for each category of requirements within the country don't do their job well that is not the responsibility of the people. That just shows the result of their bad decisions.
Why do I say this? Because in Mexico in this year (2014) more than 4 billion of the budget that the government had, 1.358 billion pesos were assigned for health needs ( for the whole year ) and the program of care for people with disabilities was allocated only 39 million, however for government are advertising they allocated over 2 million pesos only to the executive .
And if this were not enough to open our eyes; we need to see how much was spent on buying the presidential plane of our president, when with that money would have been able to build many, many CRITS *, the kind that you say that we are lacking off. -Mr. Derbez your speech is a mockery to the intelligence of Mexicans, because for many is well known what Televisa is capable of which is imposing a president in Mexico, that being said chosen "president" chooses and manages to match his cabinet and his lackeys, who will decide the country's future and what will be done with the money from it.
So ... if Televisa or the Teletón were really committed to the cause of helping disabled people they would do a marathon transmission but not to require Mexicans or attempt to blackmail them with plaintive and lucrative images, but rather to demand the government which is where -there is the root problem. They assign the resources & our employees are not doing their job well. So let us start from the beginning ; you ask us to demand , we must speak out & talk and we should be well informed, right?
I ask you to shut up and not screw us over more than what you have already done pretending you see our faces . -The Cause is just, from the place where you do it and who manages it and NO demands. You also asked us to carry these children with disabilities between our legs because of our conditions or requirements for the normalistas and justice in Mexico. I demand that you stop saying stupid things because far from taking them between our legs we are lifting them, and we are lifting them from a place where Televisa has wanted them to eat crumbs from the people who makes us believe that we should contribute.
'The money for this cause that us as Mexicans already bring in the payment of our taxes , what you as a foundation, do is take the money and pretend to tell us that we have not given anything and therefore say we are bad for not supporting ( again) to that cause."
Jorge Serrano
Hypocrite!! Double face!!
WATCH EUGENIO'S SPEECH BELOW AT THE TELETÓN
© 2023 Latin Times. All rights reserved. Do not reproduce without permission.